This is about to be your new favorite cookie. The texture is so on point you'll want to eat this one in private.
Crispy on the outside, chewy on the inside. The best way to describe this is if a brownie and a cookie made love they would end up with this beauty.
Choose from either a 6 pack or a 12 pack. Store all cookies in the refrigerator on receipt. They will keep for 12-14 days, covered in the fridge. Can be frozen where they will last up to 3 months.
IT'S WHAT'S INSIDE THAT COUNTS

Coconut Sugar is packed full of minerals such as iron, zinc, calcium and potassium, along with some short-chain fatty acids like polyphenols and antioxidants. It contains a fiber called inulin, which helps to slow glucose absorption and balance your blood sugar levels, thus being a great low GI option as a sweetener.

A healthier alternative to Peanut Butter - Almond butter contains vitamin E, magnesium, copper, vitamin B2 (riboflavin), and phosphorous. It is also a great source of monounsaturated fat, protein, and fiber which are essential for heart health.

Not to be confused with the lesser nutritious Cocoa Powder. Cacao powder is processed with less heat which means it retains much of its original nutritional value including magnesium, protein, iron and phosphorous. Cacao powder is also rich in flavanoids known to reduce inflammation in the body as well as insulin sensitivity.

Every spoonful of Maple Syrup offers nutrients like riboflavin, zinc, magnesium, calcium and potassium, and even boasts more minerals and antioxidants than honey!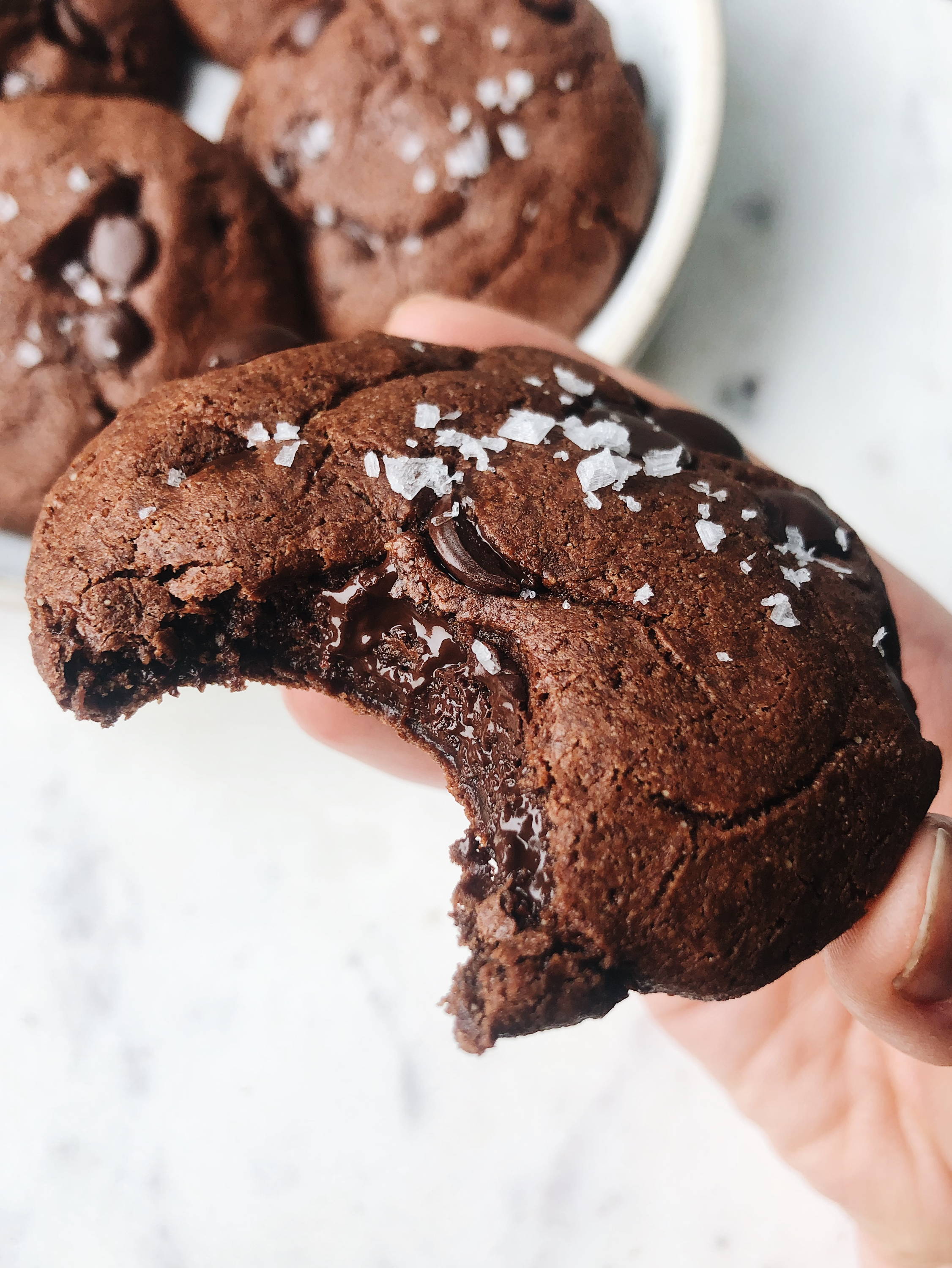 Cut off for weekly orders are on Thursdays 1pm PST

Orders are then made fresh Sundays + Mondays and sent via your selected method at checkout

If Local Delivery is selected - deliveries are made on Sunday for Los Angeles and Monday for Orange County

Any orders made after the cut off time will go into the following week's order.
Amazing cookies
Everyone in the fam loves these cookies above all else from NB!! Not too sweet and great texture for dunking.
Yum!!!!
Simply the best cookies I've ever found online!
great flavor for your chocolate lover
My daughter loves double chocolate anything and is very particular about double chocolate cookies. I ordered these as a surprise for her and her friends for a study session. She loved every bite ad did her friends.
Definitely not dessert
The best one - if any - is likely the chocolate chip. I was so excited to try these but they didn't taste like proper chocolate for any of them. Disappointed