The only Chocolate Chip Cookie you need in your life. Crispy on the outside, chewy on the inside. If you like The ABC texture, you're going to LOVE these.
Choose from either a 6 pack or a 12 pack. Store all cookies in the refrigerator on receipt. They will keep for 12-14 days, covered in the fridge. All cookies can be frozen where they will last up to 3 months.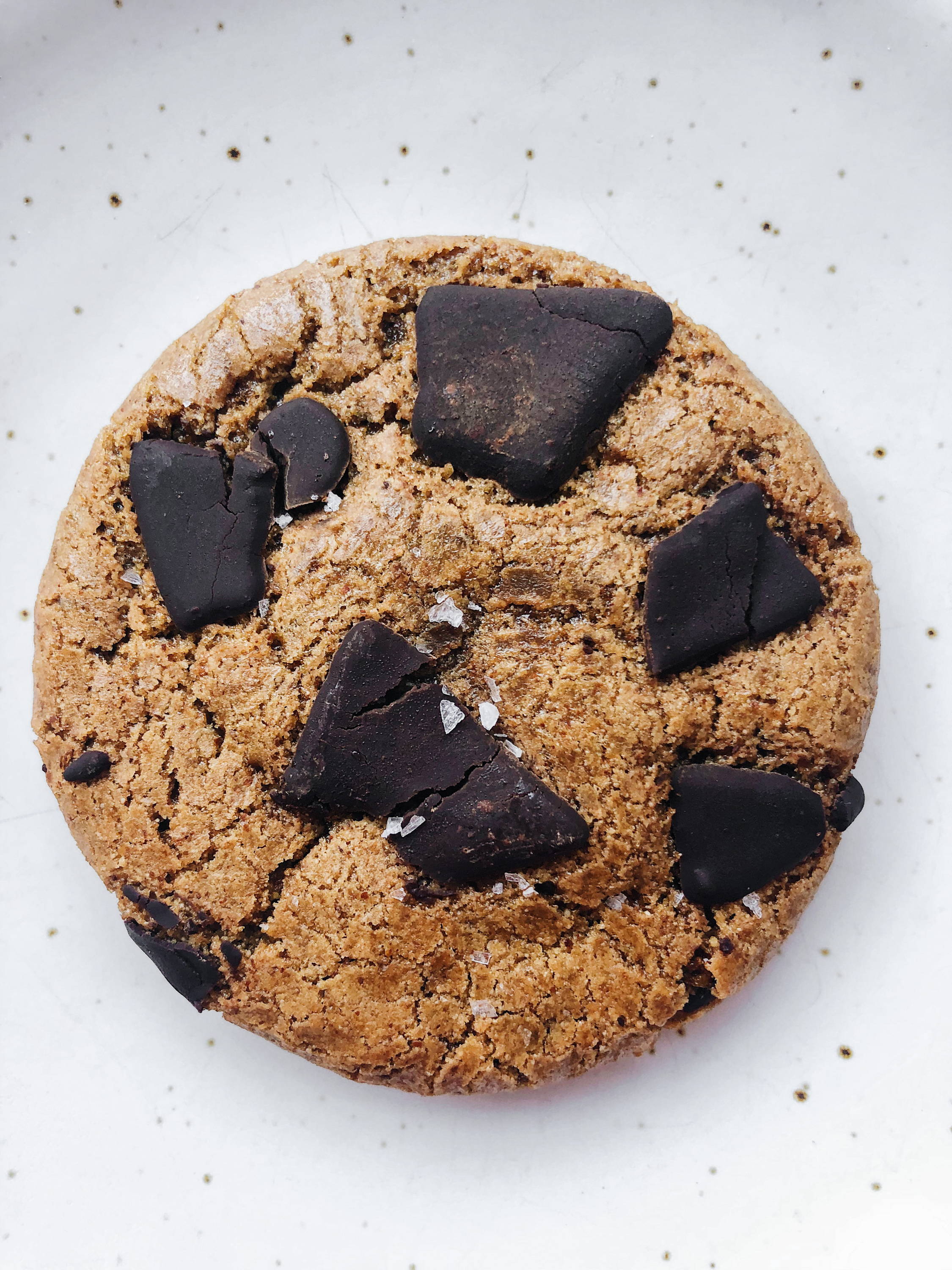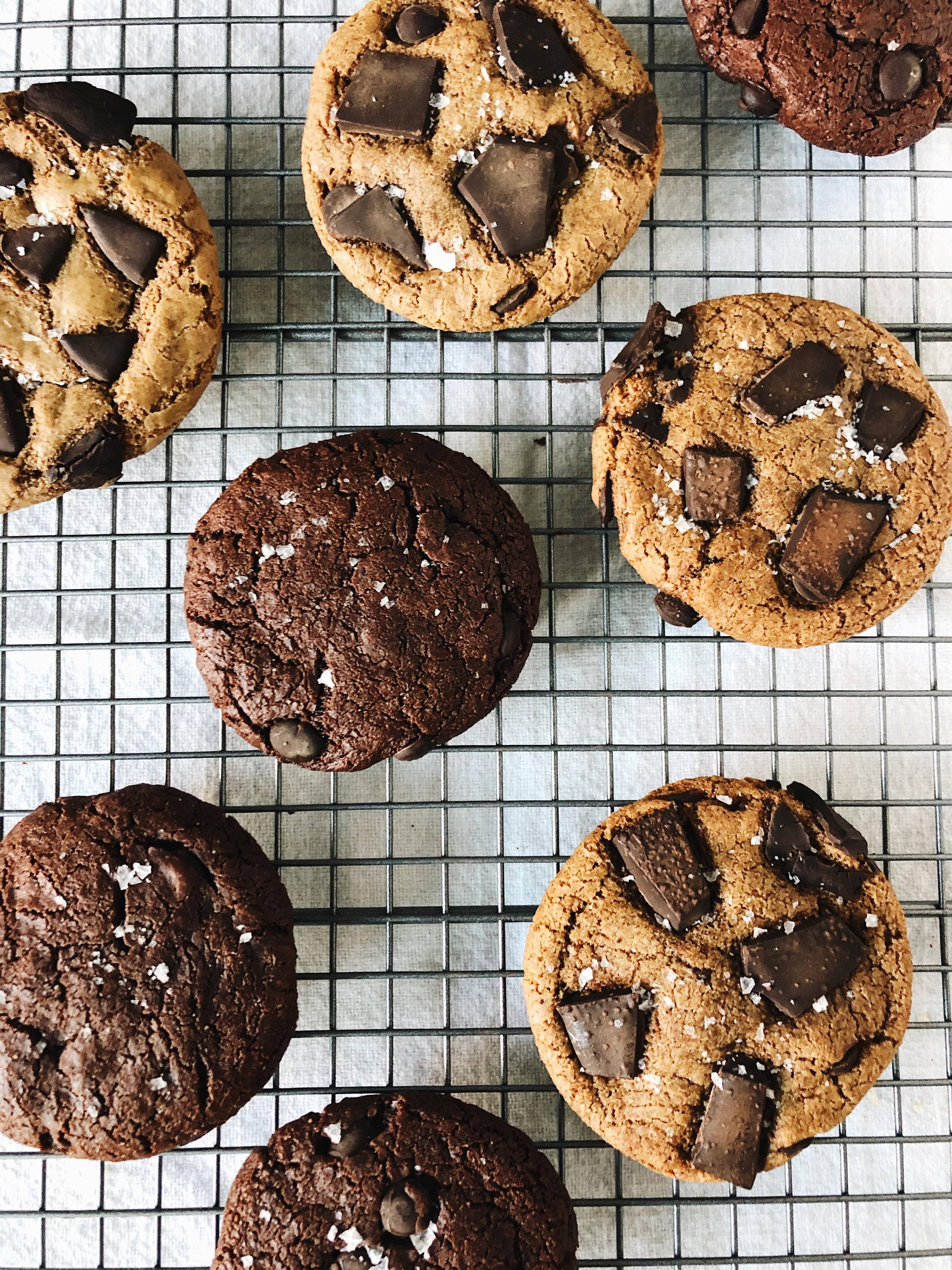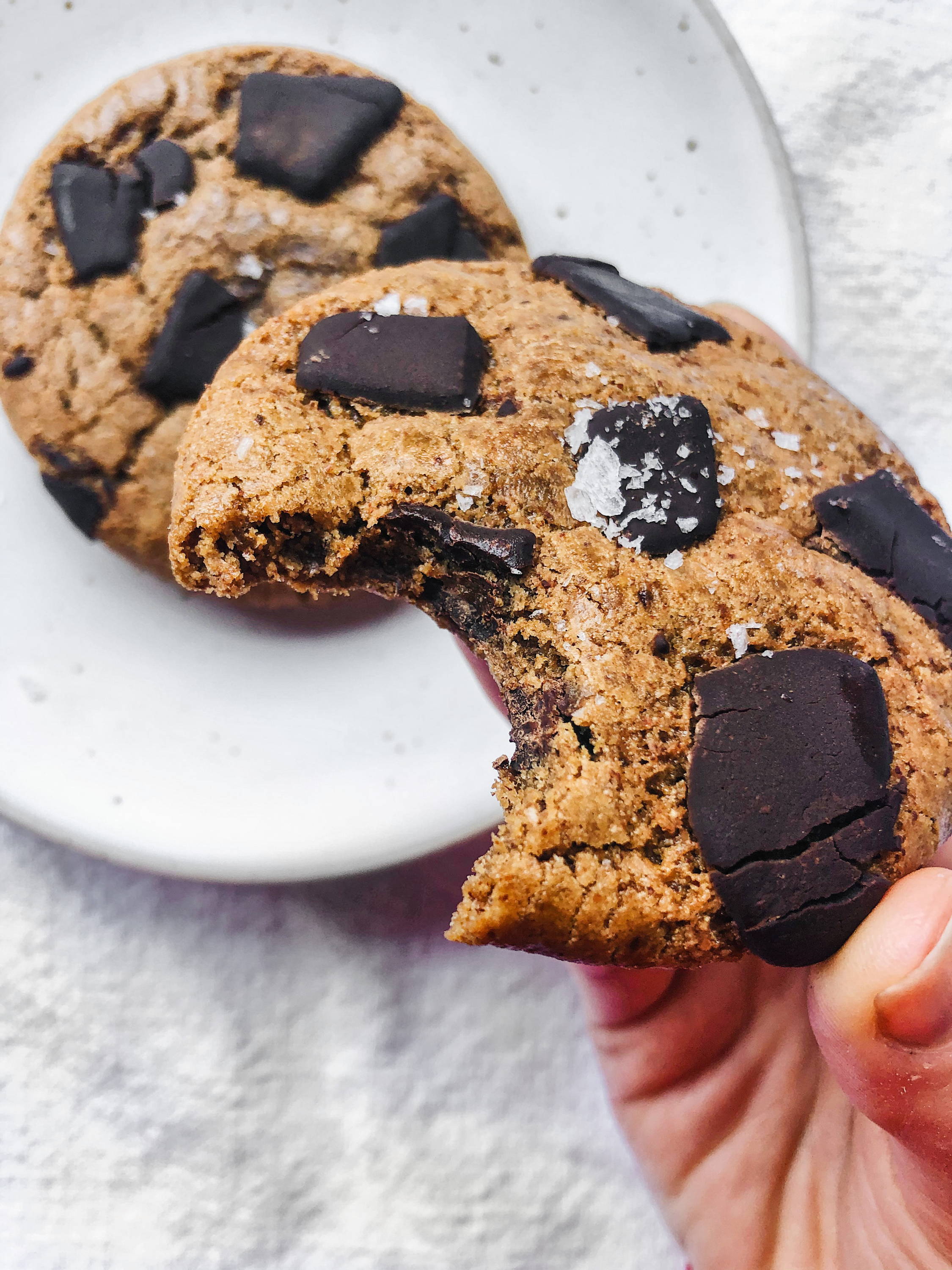 IT'S WHAT'S INSIDE THAT COUNTS

A healthier alternative to Peanut Butter - Almond butter contains vitamin E, magnesium, copper, vitamin B2 (riboflavin), and phosphorous. It is also a great source of monounsaturated fat, protein, and fiber which are essential for heart health.

Coconut Sugar is packed full of minerals such as iron, zinc, calcium and potassium, along with some short-chain fatty acids like polyphenols and antioxidants. It contains a fiber called inulin, which helps to slow glucose absorption and balance your blood sugar levels, thus being a great low GI option as a sweetener.

Every spoonful of Maple Syrup offers nutrients like riboflavin, zinc, magnesium, calcium and potassium, and even boasts more minerals and antioxidants than honey!

Cassava is the new kid on the paleo baking flour block. In it's whole form Cassava is a tuber which makes it naturally Gluten, Grain and Nut Free. Of all the gluten free options, it's the most similar to regular wheat flour and is used 1:1 as a replacement.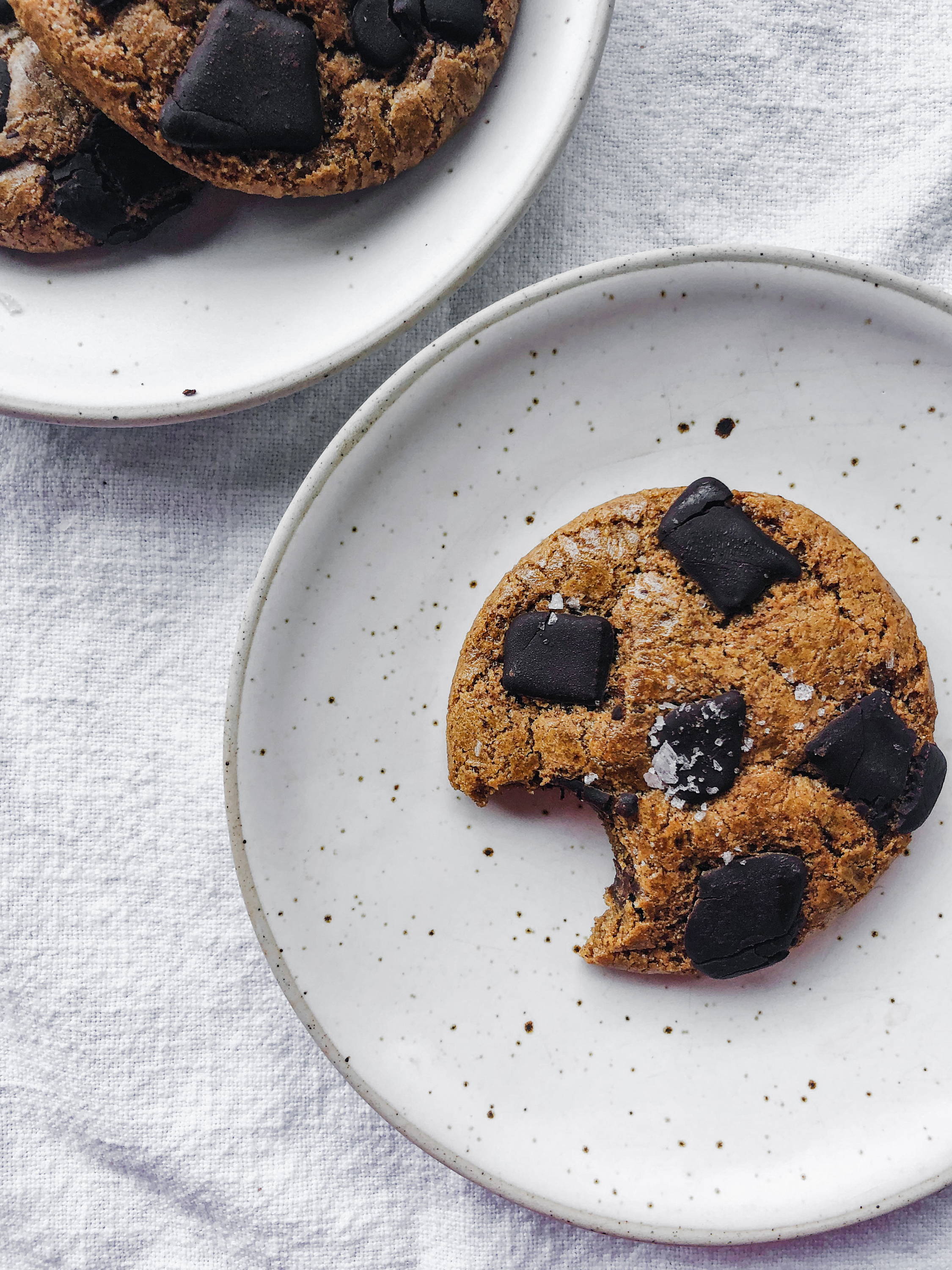 Cut off for weekly orders are on Thursdays 1pm PST

Orders are then made fresh Sundays + Mondays and sent via your selected method at checkout.

If Local Delivery is selected - deliveries are made Sunday for Los Angeles and Monday for Orange County.

Any orders made after the cut off time will go into the following week's order.
Best Cookies Ever!
These cookies are the best, regardless of the fact that they are vegan and GF. Chewy, rich and the best!
Delicious
The best cookies! So happy I found these. Healthy and taste great!
Amazing!!!
We just loved the cookies and are ready to try different things:)
The BEST chocolate chip cookie I have ever had!
I cannot say enough good things about this cookie. The flavor is perfect and cozy and balanced between the bitterness of the chocolate, sweetness of the cookie, and tang of salt. The texture is spot on; it's a thin cookie but still got a great chew to it. It's really satisfying without the yucky feeling of eating more processed desserts. I recommend these 100%! Super super grateful for this company.