Make our infamous Chocolate Chip Cookies at home in under 15 minutes with our brand new baking mix.
Simply add almond butter, maple syrup, and vanilla extract. Stir It. Scoop It. Bake It.
OR make it your own!
Can't do nuts? Add sunflower seed butter.
Prefer to have less sugar? Sub the maple syrup for Yacon or a Sugar-Free alternative.
Want to go fancier with it? Use cashew butter or add in chopped hazelnuts.
The options here are endless.
IT'S WHAT'S INSIDE THAT COUNTS

A healthier alternative to Peanut Butter - Almond butter contains vitamin E, magnesium, copper, vitamin B2 (riboflavin), and phosphorous. It is also a great source of monounsaturated fat, protein, and fiber which are essential for heart health.

Coconut Sugar is packed full of minerals such as iron, zinc, calcium and potassium, along with some short-chain fatty acids like polyphenols and antioxidants. It contains a fiber called inulin, which helps to slow glucose absorption and balance your blood sugar levels, thus being a great low GI option as a sweetener.

Every spoonful of Maple Syrup offers nutrients like riboflavin, zinc, magnesium, calcium and potassium, and even boasts more minerals and antioxidants than honey!

Cassava is the new kid on the paleo baking flour block. In it's whole form Cassava is a tuber which makes it naturally Gluten, Grain and Nut Free. Of all the gluten free options, it's the most similar to regular wheat flour and is used 1:1 as a replacement.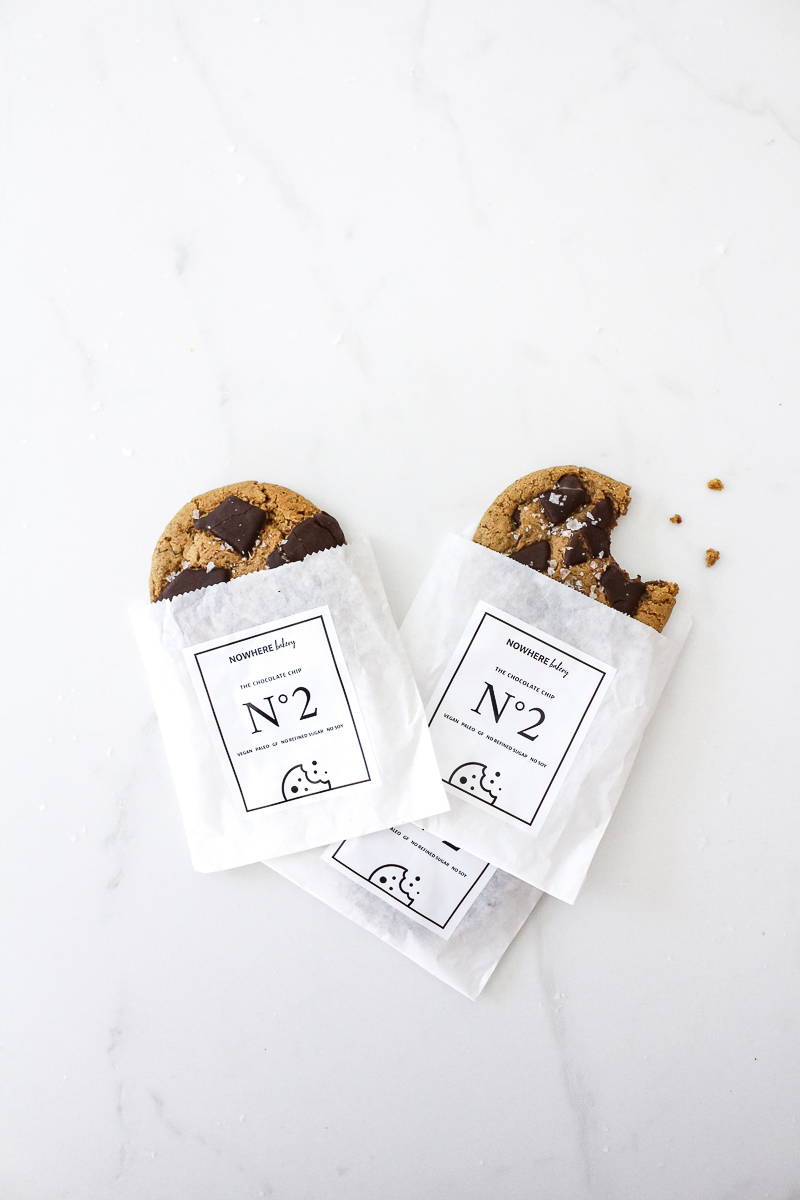 Cut off for weekly orders are on Thursdays 1pm PST

Orders are packed and sent on Mondays via your selected method at checkout.

If Local Delivery is selected - deliveries are made Sunday and Monday between 10am-3pm

Any orders made after the cut off time will go into the following week's order.
Chocolate Chip Cookie Baking Mix
We LOVE this mix!! The cookies are delicious and it makes it possible for my grandchildren (with allergies and food sensitivities) to have desserts that are even better tasting than traditional cookies!
Love!
We LOVE these brownies! So delicious & the best brownies I've ever had!
Healthy & Yummy
I have a quite a few dietary restrictions:/
I also have a sweet tooth !!
These products have been a special treat :)
I love the box chocolate chip cookie mix.. to make at home.. at my convenience!!
Best cookie
Tastiest cookie and so easy to make
FINALLY
Okay these are amazing, easy to make, and exactly what I've been looking for. I'm vegan and have a gluten intolerance. I've struggled to find a cookie that doesn't hurt my stomach later on. This is all I've wanted. Just a delicious, chewy but not gooey, chocolate chip cookie without compromising gut health.
There is no related products to display.