1-3 DAY Shipping for ALL Orders IN THE USA
The only Chocolate Chip Cookie you need in your life. Crispy on the outside, chewy on the inside. If you like The ABC texture, you're going to LOVE these.
Each order comes with 12 cookies. Works out to $3.81 per cookie. Store all cookies in the refrigerator on receipt. They are made fresh on Sunday for California and Monday for National orders. They will keep for 12-14 days, covered in the fridge. All cookies can be frozen where they will last up to 3 weeks.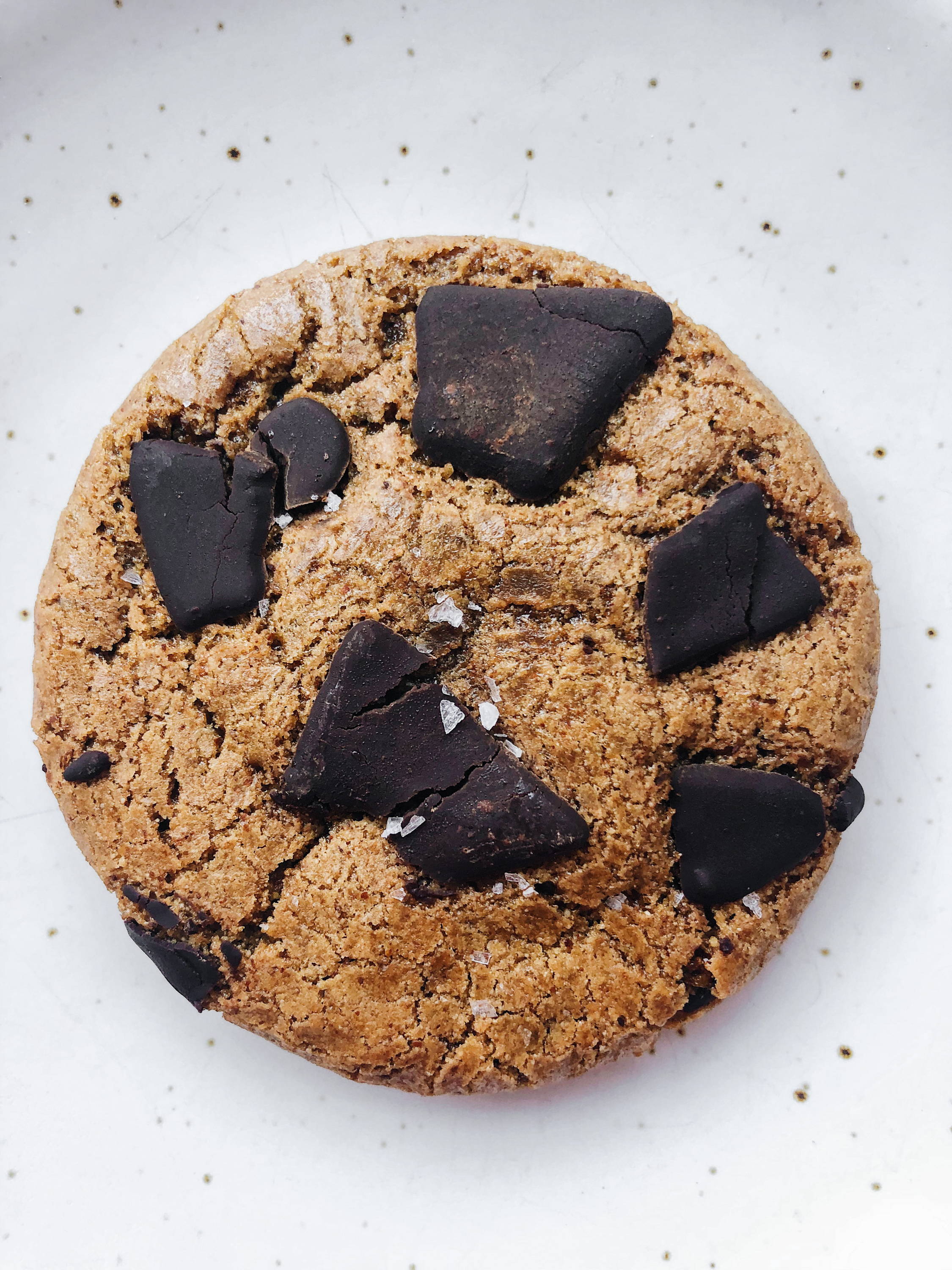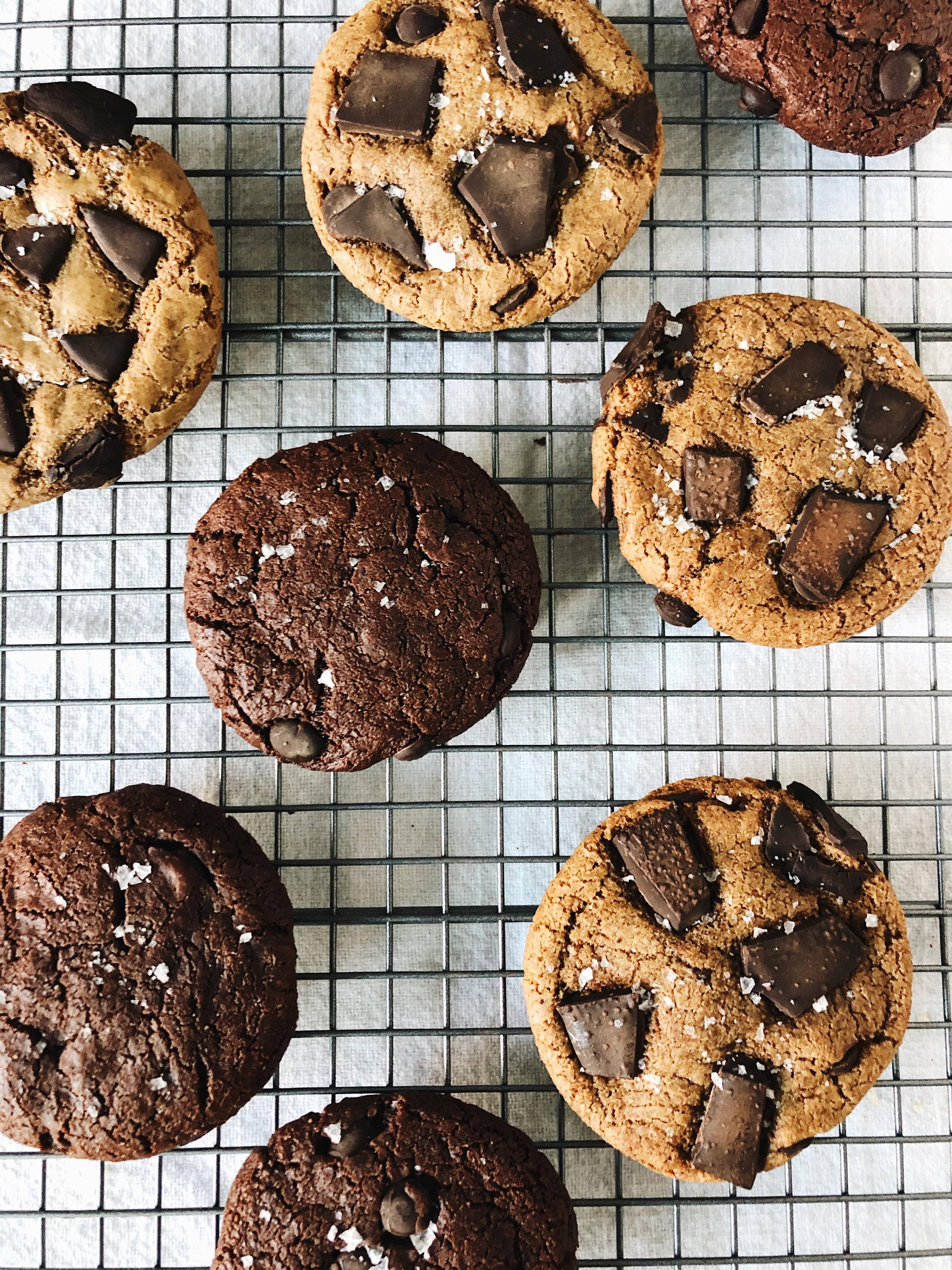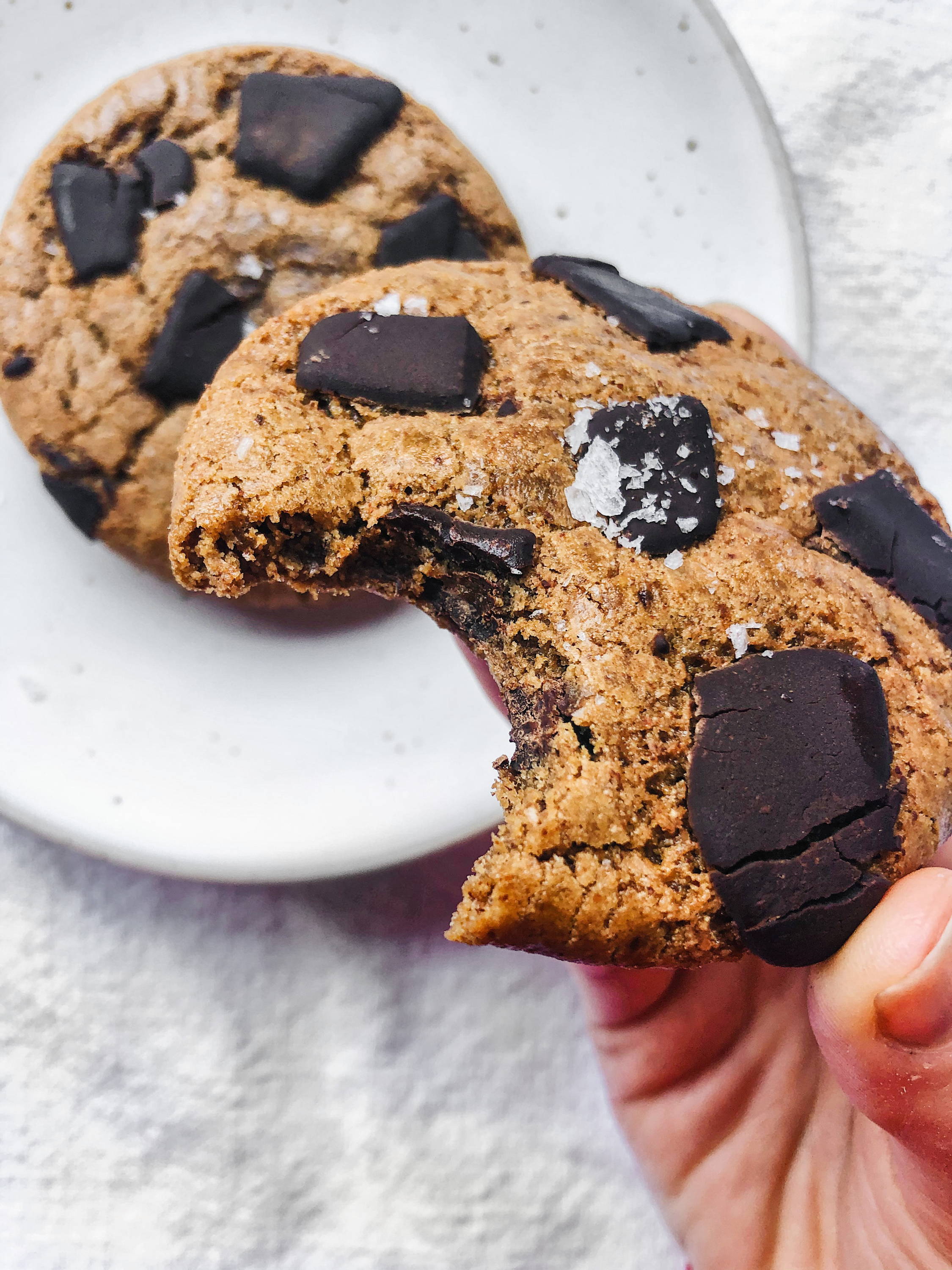 IT'S WHAT'S INSIDE THAT COUNTS

A healthier alternative to Peanut Butter - Almond butter contains vitamin E, magnesium, copper, vitamin B2 (riboflavin), and phosphorous. It is also a great source of monounsaturated fat, protein, and fiber which are essential for heart health.

Coconut Sugar is packed full of minerals such as iron, zinc, calcium and potassium, along with some short-chain fatty acids like polyphenols and antioxidants. It contains a fiber called inulin, which helps to slow glucose absorption and balance your blood sugar levels, thus being a great low GI option as a sweetener.

Every spoonful of Maple Syrup offers nutrients like riboflavin, zinc, magnesium, calcium and potassium, and even boasts more minerals and antioxidants than honey!

Cassava is the new kid on the paleo baking flour block. In it's whole form Cassava is a tuber which makes it naturally Gluten, Grain and Nut Free. Of all the gluten free options, it's the most similar to regular wheat flour and is used 1:1 as a replacement.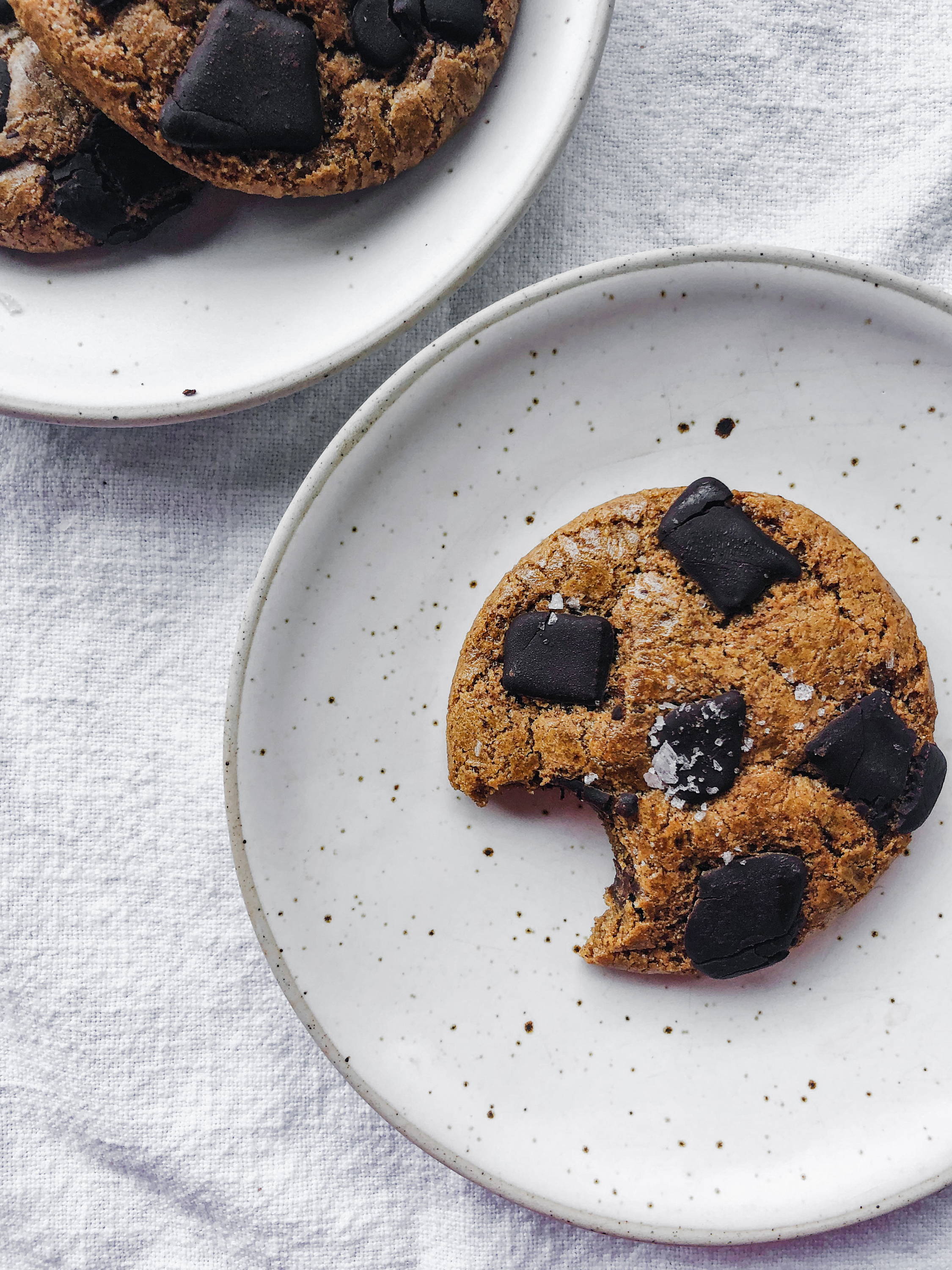 Cut off for weekly orders are on Thursdays 1pm PST

Orders are then made fresh Sundays + Mondays and sent via Fedex or UPS the same day.

If Local Delivery is selected - deliveries are made Sunday for Los Angeles and Monday for Orange County.

Any orders made after the cut off time will go into the following week's order.
Hi! My name is Saphira, I'm a Kiwi born, LA based health nut with a sweet tooth and quite literally do a little happy dance everytime an order is made. Your support is appreciated more than you could know and I'm so thankful for every single one of you.
This company was founded in the midst of a pandemic when I felt the world needed more comfort food without any of the allergen filled ingredients. A baked good that came with benefits.
But don't be fooled, the treats at Nowhere Bakery are every bit as decadent and delicious as any other baked good, healthy or not ;)
With gratitude,
Saphira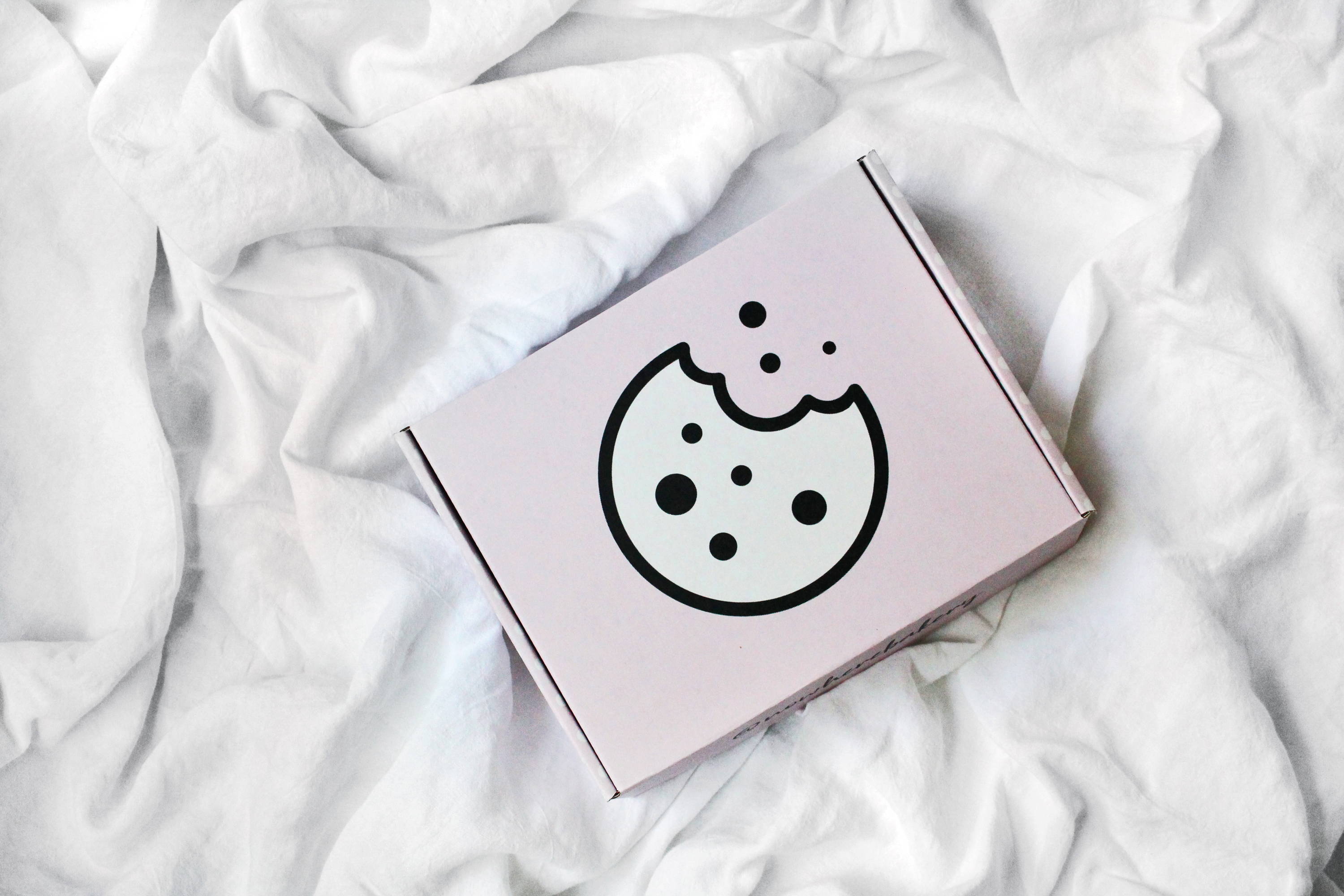 Excellent
To try to find healthy, clean ,homemade food, which is gluten-free ,no artificial sweeteners ,no refined sugar, and taste delicious is almost impossible!! but your cookies are delicious! Very happy with my order and plan on ordering again!!
DELICIOUS
Best GF/Vegan cookie I've ever had. Tastes great fresh and after being defrosted.
Amazing!!!
I ordered a ton of cookies and they are all gone within a week!! I can't wait to get another box!
Best cookie
It's so hard to find a cookie that is dairy and gluten free that is not so high in refined surfer that you feel cavities forming as you take bites. This cookie is missing all the ingredients I need it to, which sacrificing not a bit of flavor or texture. I have to hide them from my husband, because, even though he has no dietary restrictions, he eats them all and I get none. Love these cookies!!
Nothing better
Best cookies of all time!