1-3 Day Shipping nationwide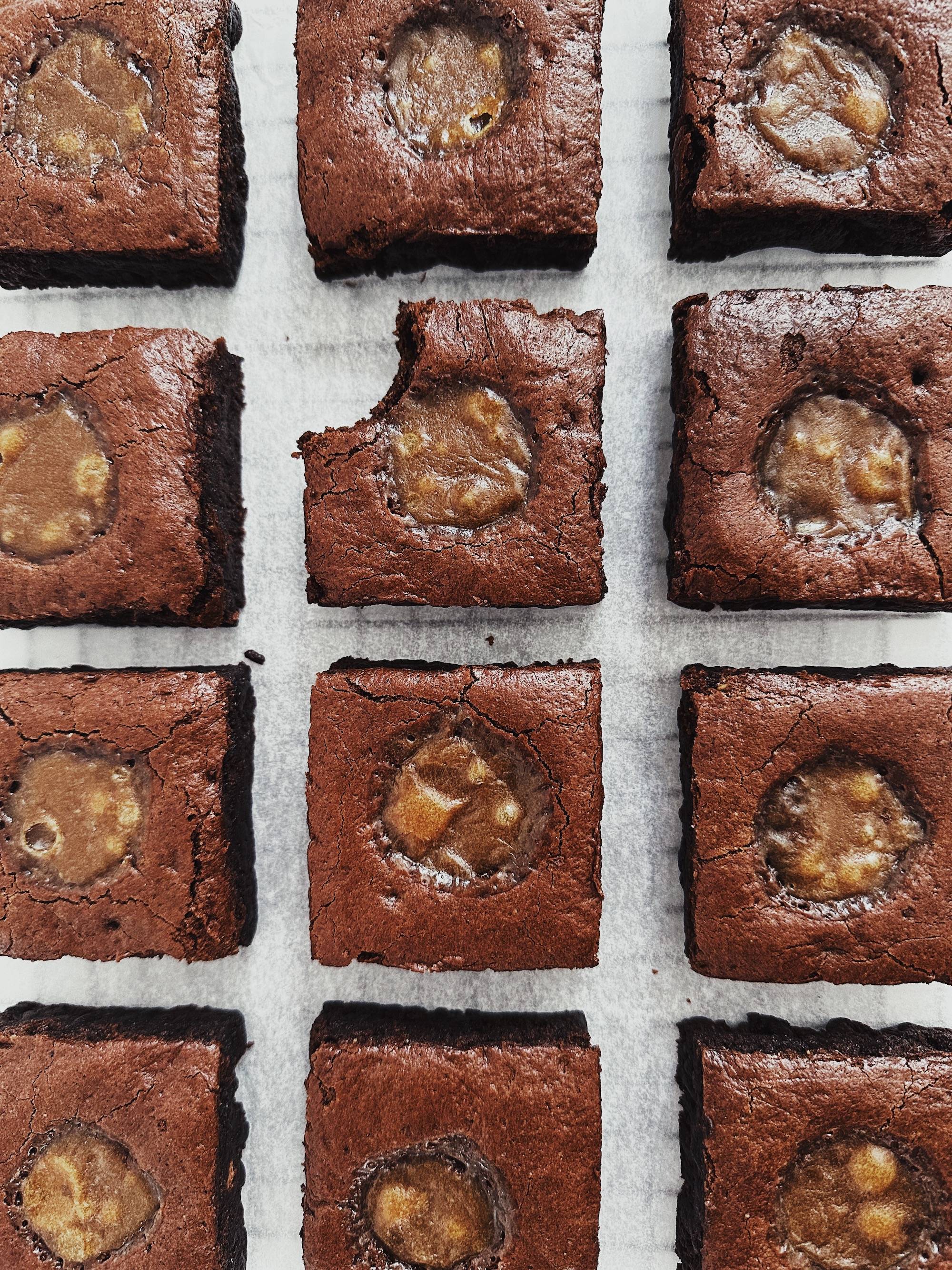 CARAMEL
PUMPKIN SPICE
BROWNIES
Let me tell ya, these brownies are more than just fudgy—they're like a flavor explosion in your mouth.
We fill each brownie with our legendary chewy coconut caramel made right here in our bakery, from scratch, so you know it's the real deal. And don't even get us started on those fall vibes of pumpkin spice that pop in every single bite of these choc-packed goodies.
You won't be able to resist coming back for seconds... and thirds... and well, you get the idea. 🤭
Hurry up and snag these Pumpkin Spice brownies, 'cause they're here to party, not stick around forever!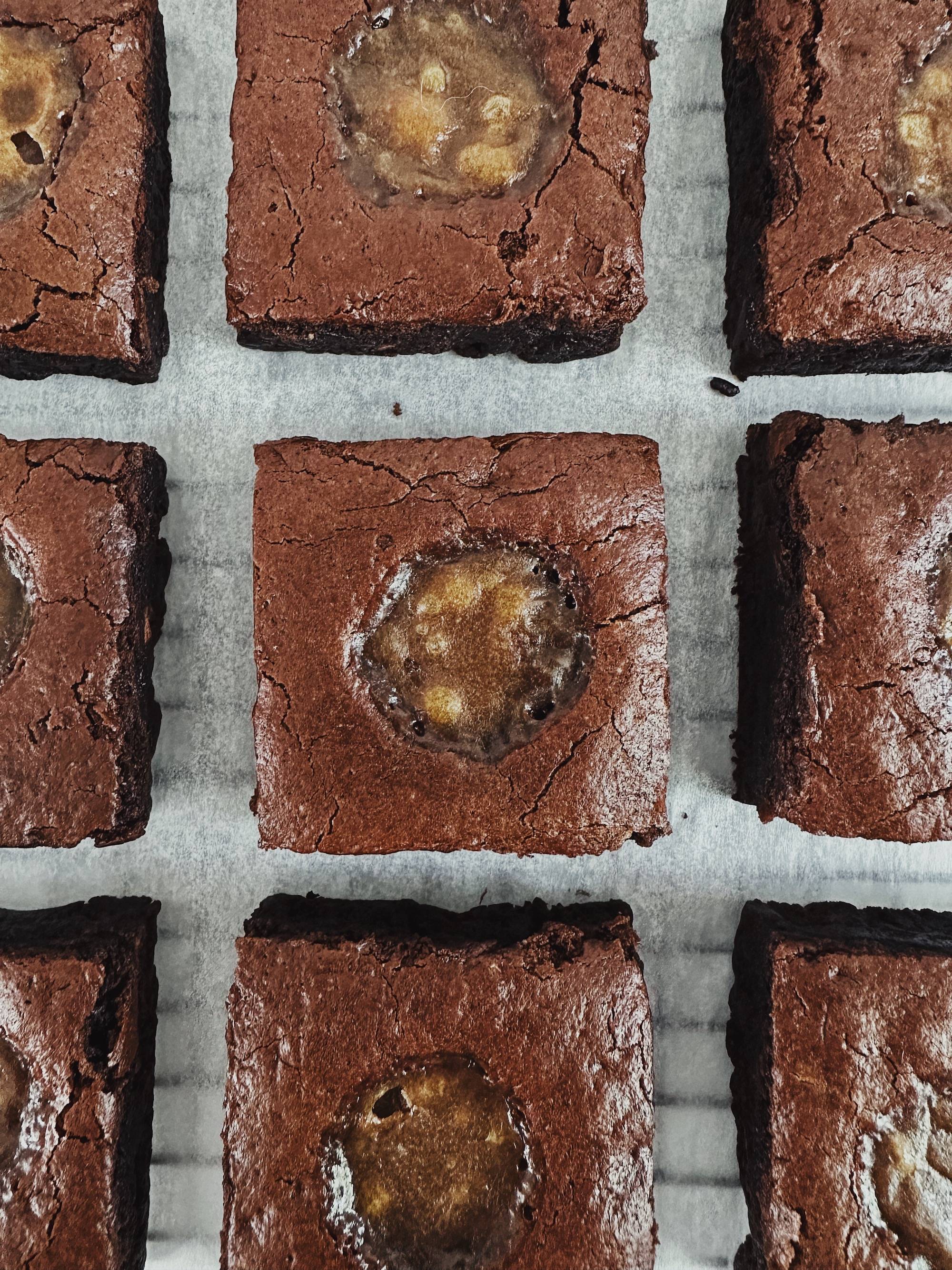 All treats have a 12-14 day shelf life

Once you receive your treats, they are best kept in the fridge to ensure they keep the best texture and last their entire shelf life.

Our treats also freeze great! Simply place in an airtight container and freeze for up to 3 months.

When you want to enjoy, leave it on the counter to thaw for 1-2 hours.

If these treats arrive warm, fear not. Simply place them in the fridge to cool down and firm up again.
PS Brownie is IT!
This is the perfect fall treat! Super fudgy and the taste can't be beat - chocolatey with a hint of pumpkin and that caramel in the middle! Wow. Just wish there was more caramel in the middle cause it's THAT GOOD!
Caramel Pumpkin Spice Brownies
I ordered a dozen and am so glad I did! My husband, daughter, and I cannot get enough! We only wish there were more of the caramel pumpkin filling!
Life changing
Must buy! These are incredible!!!
Unreal
I have NEVER had anything this good. I'm a pumpkin addict and I wanted to mainline these brownies. I will definitely be ordering them again. These are beyond worth the money for a clean, delicious and safe dessert for me (gf/df).
Wowza!
I got samplers of several different items... all are incredible and well exceeded any expectation. Best clean desserts I've had in a long time. Decadent and moist, not dry or crumbly at all. Hard to pick a favorite! Will definitely order again.