Bursting with salted chocolate chips these blondies are our newest addition to the Nowhere Bakery lineup and a new fav at HQ. Similar texture to our Brownie but with more of a classic taste profile to an OG blondie.
Each order comes in either a 6 pack or a 14 pack. Store all blondies in the refrigerator on receipt. They will keep for 12-14 days, covered in the fridge. Can be frozen where they will last up to 3 months.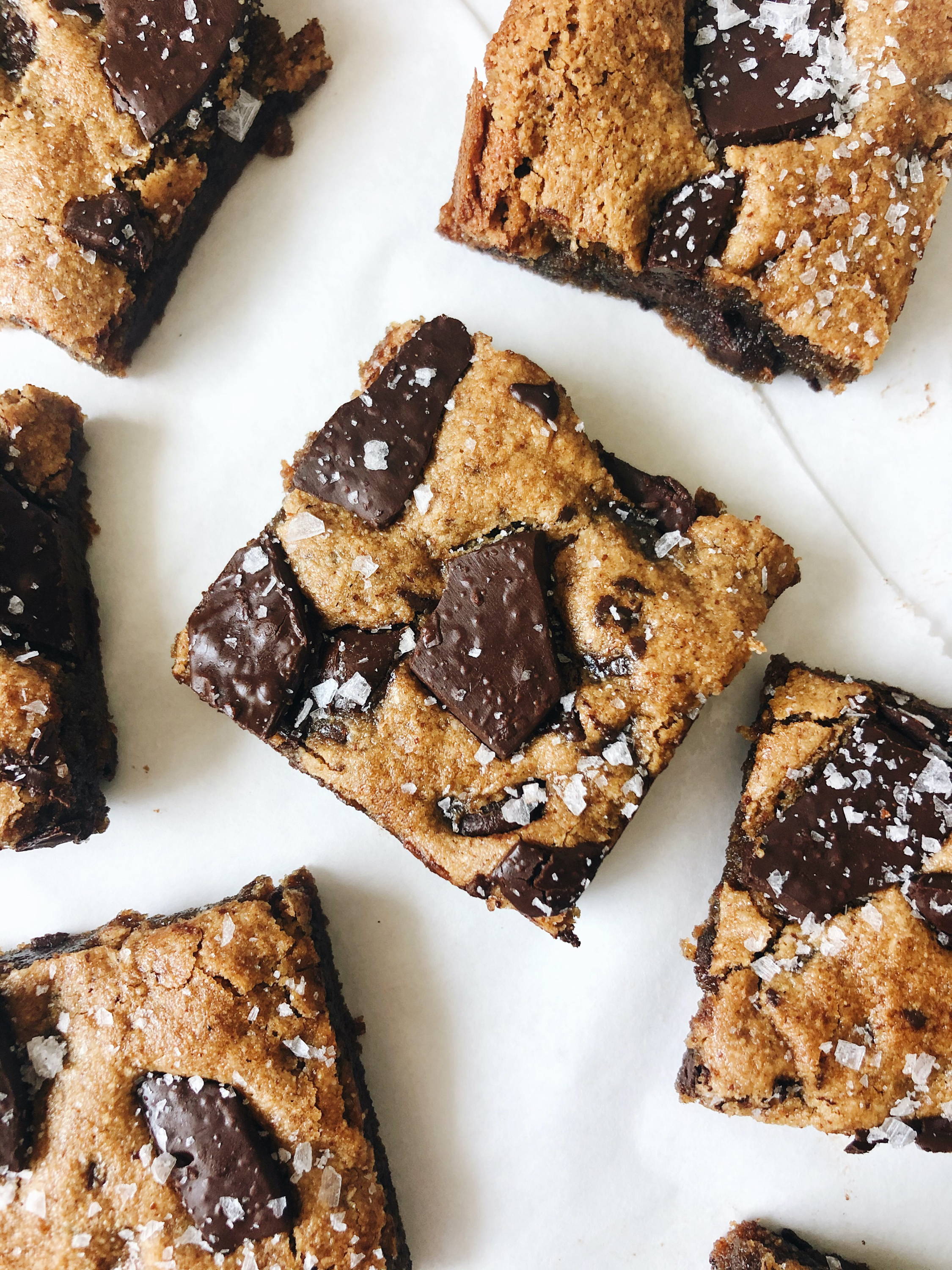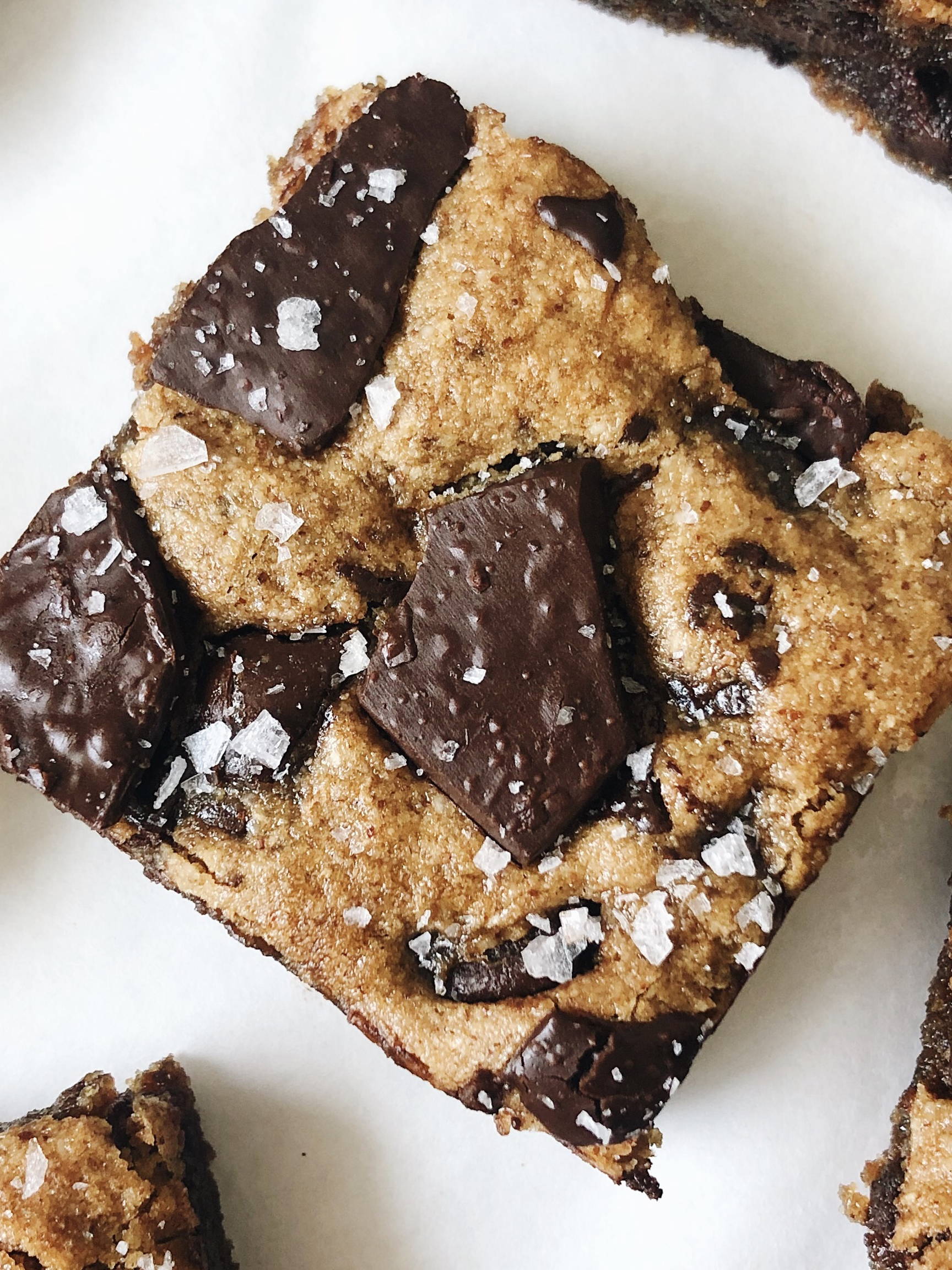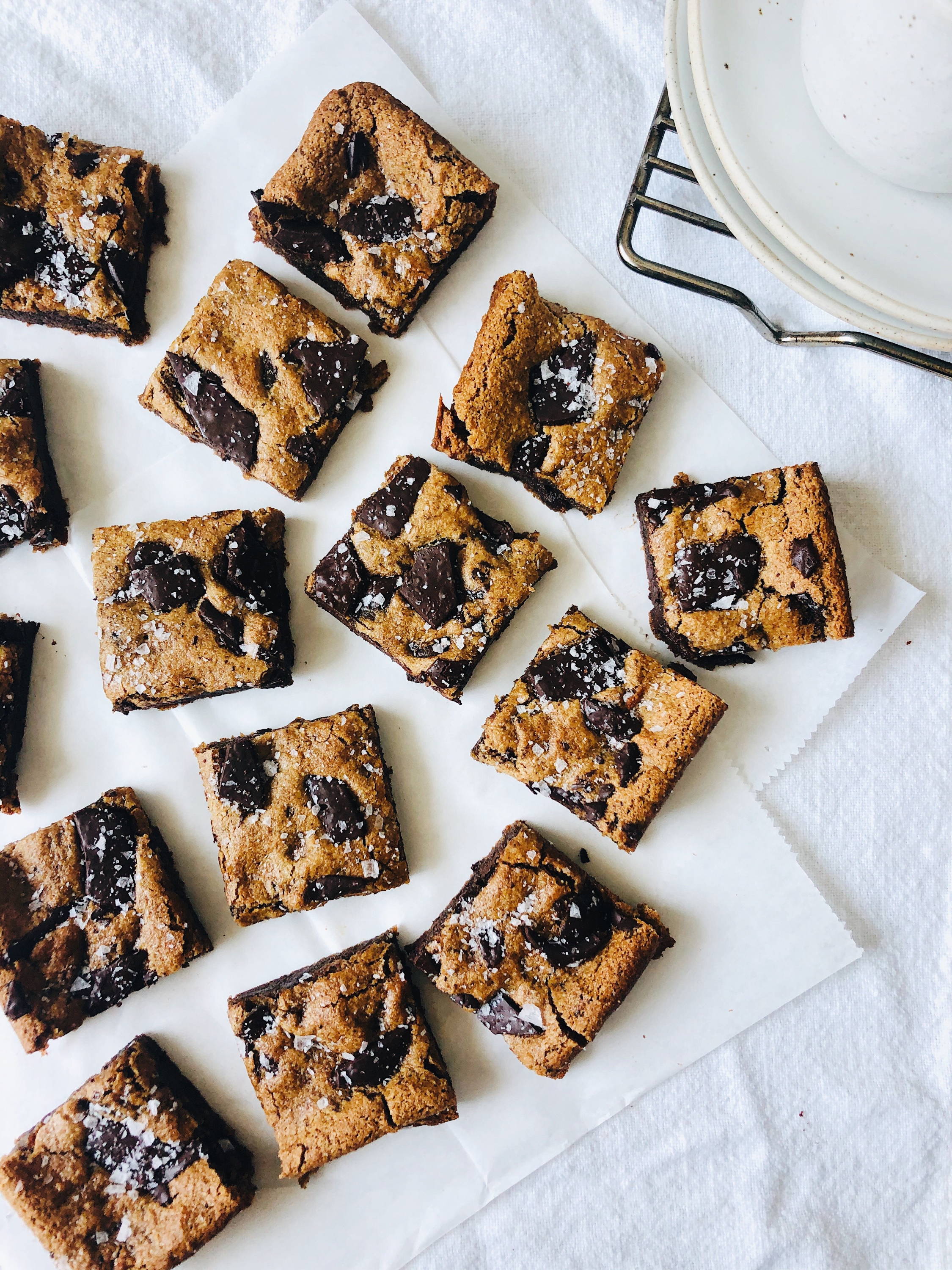 IT'S WHAT'S INSIDE THAT COUNTS

Organic virgin coconut oil is packed with anti-bacterial, anti-microbial and anti-fungal nutrient lauric acid. This nutrient helps boost immunity and improve gut health. Coconut oil can also aid in restoring a healthy balance to an imbalance in the gut microbiome.

A healthier alternative to Peanut Butter - Almond butter contains vitamin E, magnesium, copper, vitamin B2 (riboflavin), and phosphorous. It is also a great source of monounsaturated fat, protein, and fiber which are essential for heart health.

Coconut Sugar is packed full of minerals such as iron, zinc, calcium and potassium, along with some short-chain fatty acids like polyphenols and antioxidants. It contains a fiber called inulin, which helps to slow glucose absorption and balance your blood sugar levels, thus being a great low GI option as a sweetener.

Every spoonful of Maple Syrup offers nutrients like riboflavin, zinc, magnesium, calcium and potassium, and even boasts more minerals and antioxidants than honey!

We source our chocolate excusively from Santa Barbara Chocolate. What's special about this brand and the particular product we buy, is that it's only sweetened with coconut sugar, contains no soy lecithin, and is 100% organic!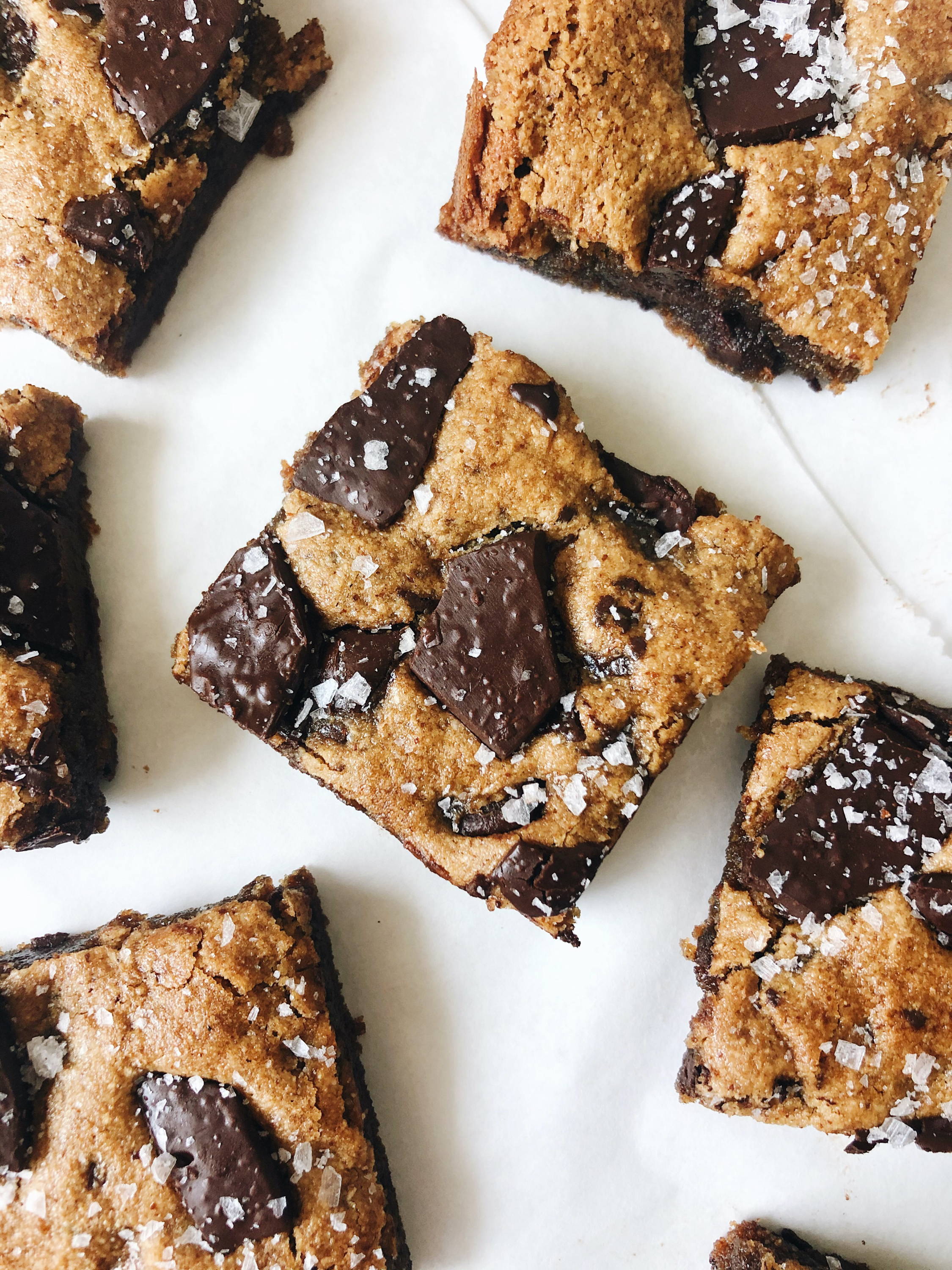 Cut off for weekly orders are on Thursday 1pm PST

Orders are then made fresh Sundays + Mondays and sent via the shipping method selected at checkout

If Local Delivery is selected - deliveries are made Sunday for Los Angeles and Monday for Orange County

Any orders made after the cut off time will go into the following week's order.
Best blondies I've ever had
I'll preface this by saying I have tried a lot of blondies (both bought and made my own) and NWB makes the best one out there. Everything about them is perfect: size, chocolate chip ratio, consistency, etc. I love all the products here, but the blondie is definitely my favorite and if you're going to try just one thing, make it these.
Best blondies ever
I keep eating them! they're so good
These are addicting!
We just opened the box of these and I already went back for more! They were a gift from a co-worker for our office, so I didn't know what to expect from gluten free treats. These are quiet possibly the best blondie I've ever had and I loved them so much I looked up this site to leave a review.
I adore these!
these blonde brownies were SO good and I feel so much better eating cookies with such great ingredients. If only I could know the nutrition / calorie specifics.
Thanks!
It is very difficult to find healthy but delicious desserts for my grandson who has a very restricted diet due to an autoimmune issue. These blondies were great for him as well as all of my grandchildren. We all love them!!