Introducing the Candy Bar Cookie in collaboration with @rachaelsgoodeats.
This soft chewy cookie is made with everything you want and nothing you don't, it tastes as sinful as a snickers except made with clean ingredients your body will love.
Each cookie is filled with house roasted peanuts, coconut sugar sweetened dark chocolate and a dollop of house made coconut caramel that just melts in your mouth. Finished off with a sprinkle of Maldon sea salt, each bite is sure to give you a healthy hit of nostalgia.
All items will keep for up to 14 days in the fridge or up to 3 months in the freezer.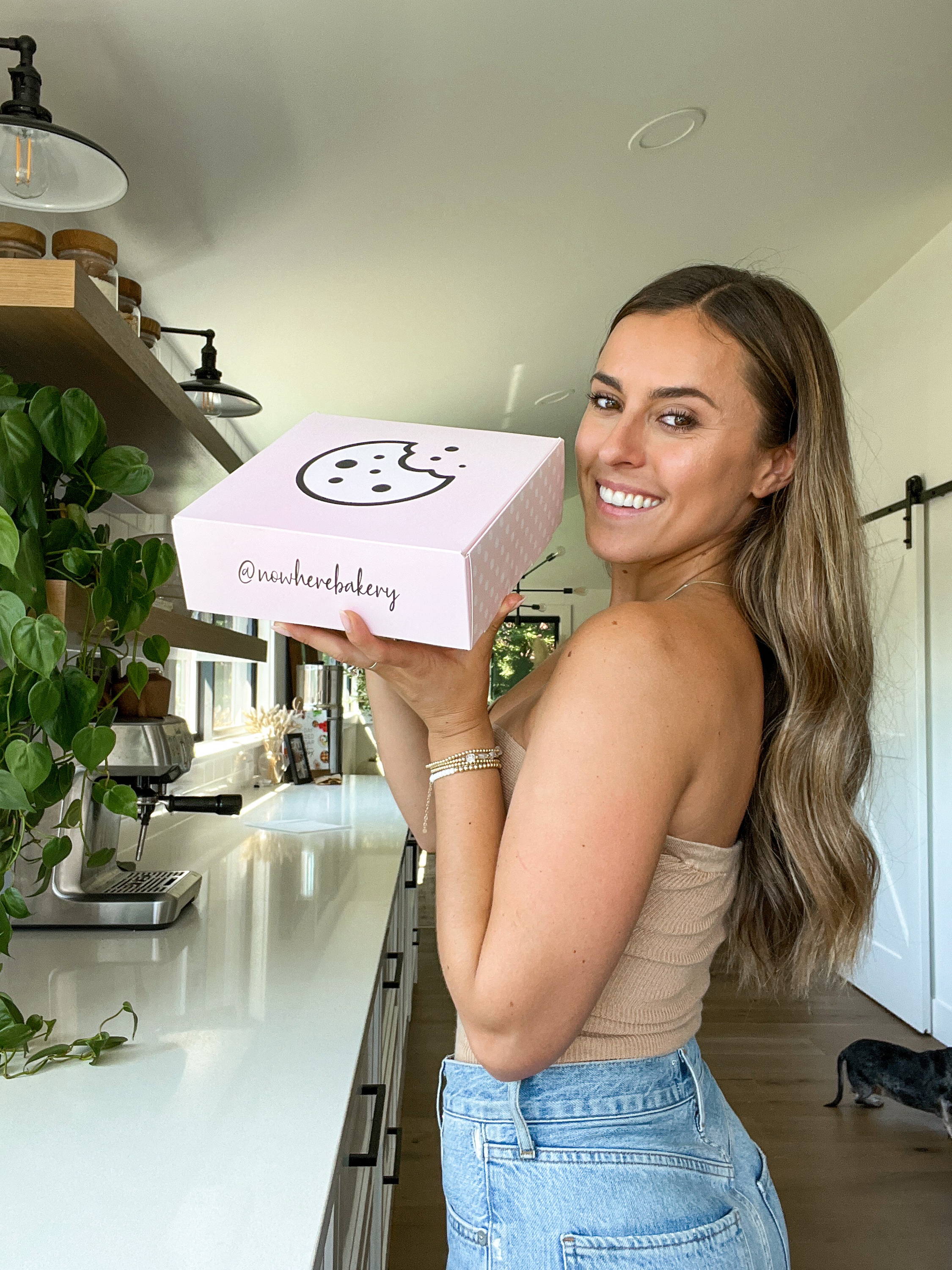 You might know Rachael DeVaux from her Good Sweat workouts and healthy recipes online (Cashew Chocolate Chip Cookie Skillet & Twix Bars, just to name a few!).

She has built quite a loyal community around her brand and is someone who people can trust, especially as a registered dietitian, cookbook author, and certified personal trainer.
Cut off for weekly orders are on Thursdays 1 pm PST or until we reach capacity. Whichever comes first.

Orders are made to order and shipped out Nationwide via 1-3 day express.

Local Pick Up is available from our facility in Costa Mesa, CA - pick ups are available on Mondays and Wednesdays between 8:30am-2:30pm.

We recommend adding Route protection to all orders to cover any lost, damaged or missing shipments.
Delicious without the guilt!
Love the clean ingredients and taste is on point!!! My husband and kids love the blondie and brownies bars. So good! The cookies are also great! Definitely ordering again!
Drool Worthy
Kept me satisfied and is absolutely delicious. Excited to try more items!
One of my favorites
I first tried this cookie when the collab with Rachaelsgoodeats was released and I always make sure to order a box when I can. I love the crunchy soft cookie with the sweet caramel that I could honestly eat on its own. Definitely helps satisfy my craving for something sweet!
These cookies are ridiculously delicious
How are these vegan and gluten free?! They are SO good. Literally such a treat to have one a day... Please never stop making these!!!
So good
My expectations for this cookie were so high since I've been wanting to try it for so long but it was, in fact, delicious. I froze some of the cookies to stop myself from eating them all.