Get ready to have your taste buds blown away by our epic Salted Caramel Protein Balls!

These little bites are like a party in your mouth, with the perfect mix of sweet and salty that'll leave you wanting more. And guess what? They're loaded with 5g of protein per ball, so not only are they delicious, but they also give you the fuel you need to slay your active lifestyle.
Picture this: you take a bite and boom! Your taste buds are hit with the perfect blend of sweetness, saltiness, and rich chocolate. But wait, there's more! Inside each ball, there's a secret chewy handmade salted caramel center just waiting to surprise you. It's like a flavor explosion with every single bite!
So, why settle for boring snacks when you can treat yourself to a snack that's both insanely tasty and packed with protein? It's time to level up your snack game and indulge in the incredible taste and goodness of our Salted Caramel Protein Balls.
Trust us, you won't be able to resist!
It's hot out there fam, so please make sure you refridgerate on arrival and enjoy once chilled.
All items will keep for up to 3 weeks in the fridge or up to 6 months in the freezer.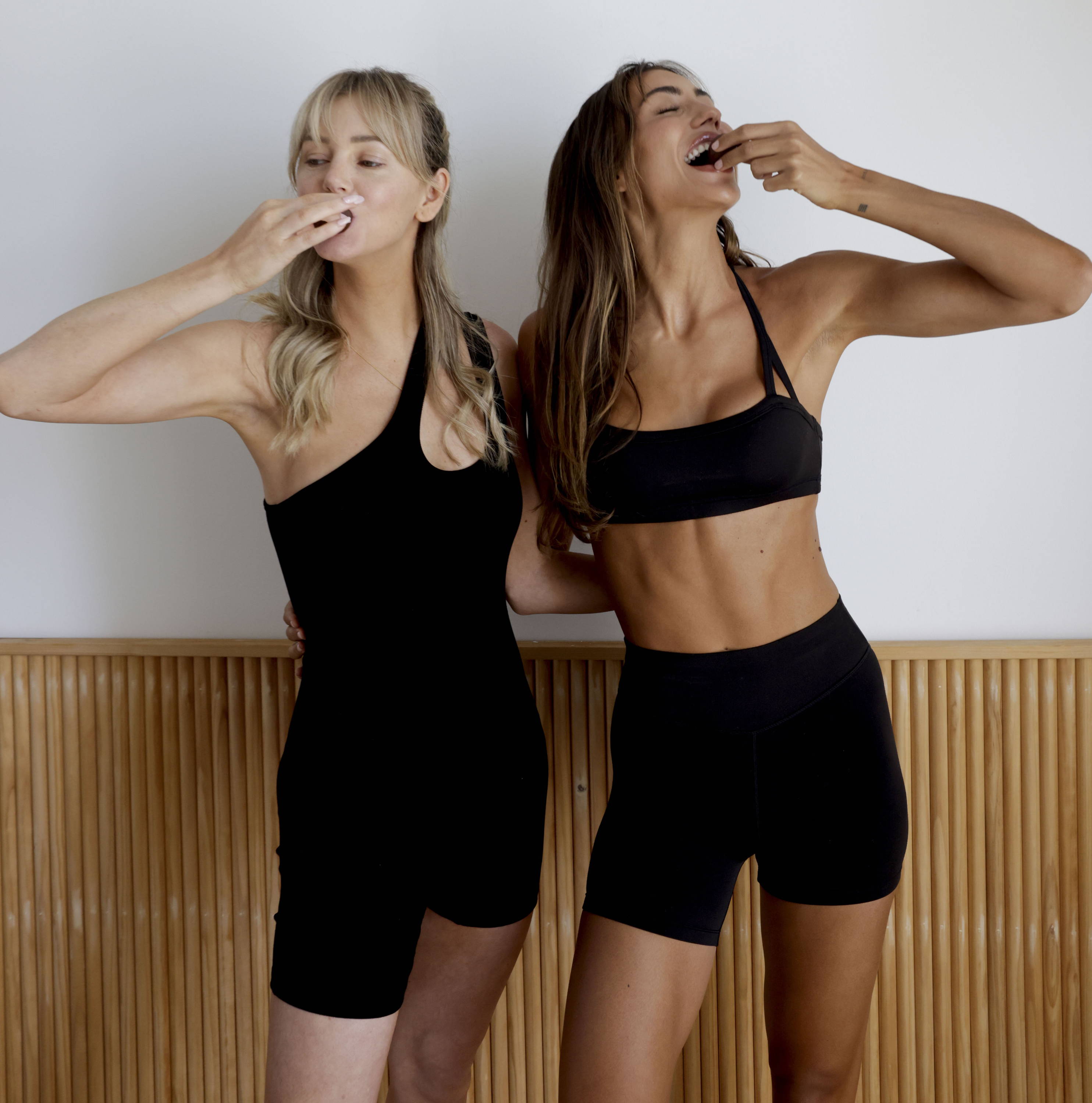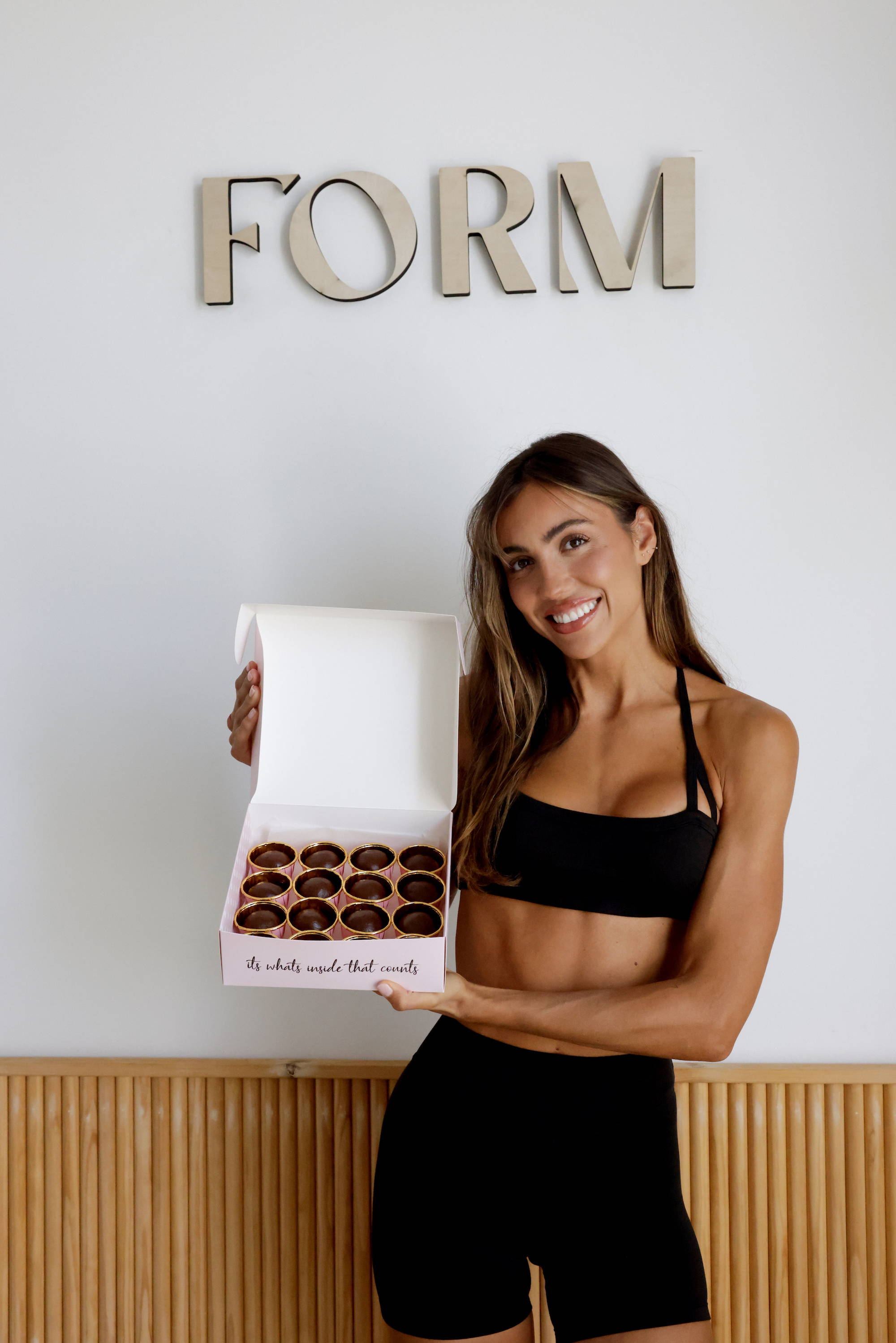 A Colombian, LA-based certified health, wellness, and fitness trainer, Sami Clarke is dedicated to helping people live healthier lifestyles.
With a holistic approach to wellness, Sami focuses on the nourishment of her mind, body, and soul, and connecting her fitness routine with clean eating.
In creating FORM, Sami aims to provide you with the support, information, and motivation you need to feel your best self.
Cut off for weekly orders are on Thursdays 1 pm PST or until we reach capacity. Whichever comes first.

Orders are made to order and shipped out Nationwide via 1-3 day express.

Local Pick Up is available from Earth Bar in WEHO on Saturday 29th August only OR our facility in Costa Mesa, CA - every day except Sunday and Tuesday between 9:00am-3:30pm.

Local Delivery will be available on Tuesday August 1st and 8th within a 10 mile radius of our kitchen in Costa Mesa for a flat rate of $10.

Due to the heat sensitivity of our items, we highly recommend adding Route protection to your order in the event of any lost, damaged or missing shipments.

If you choose to forego Route package protection we can not facilitate a replacement or refund if anything happens to your order in transit.
Issue with this batch?
This was my third order of these balls, and in this batch, the caramel was weirdly rock hard. The previous two orders were fantastic (obviously, since I re-ordered twice!), so this was disappointing! I'm wondering if maybe there was an issue with this batch of caramel or if something happened during shipping.
Salted Caramel Balls
Absolutely delicious, a must try!!
Unbelievable!
These are the perfect combination of sweet and salty! They're not too sweet and don't make you feel guilty for overindulging. well. sort of. They went too fast. Looks like I'll have to buy a new box.
Delicious 😋
Theses were absolutely delicious! And did not last long in my house