Our top-selling Almond Butter Caramel Cookie just got a fall makeover! We took our original ABC cookies and changed up the filling to a coconut butter base 'buttercream'. It's spiked with pumpkin puree, pumpkin spice, and all things nice. But really, the texture for these bad boys is so divine it will have you melting in your Uggs.
This box comes with 12 cookies. Works out to $3.91 per item. Store all cookies in the refrigerator on receipt. They will keep for 12-14 days, covered in the fridge. All items can be frozen where they will last up to 3 weeks. Simply let defrost on the counter for a few hours before consuming.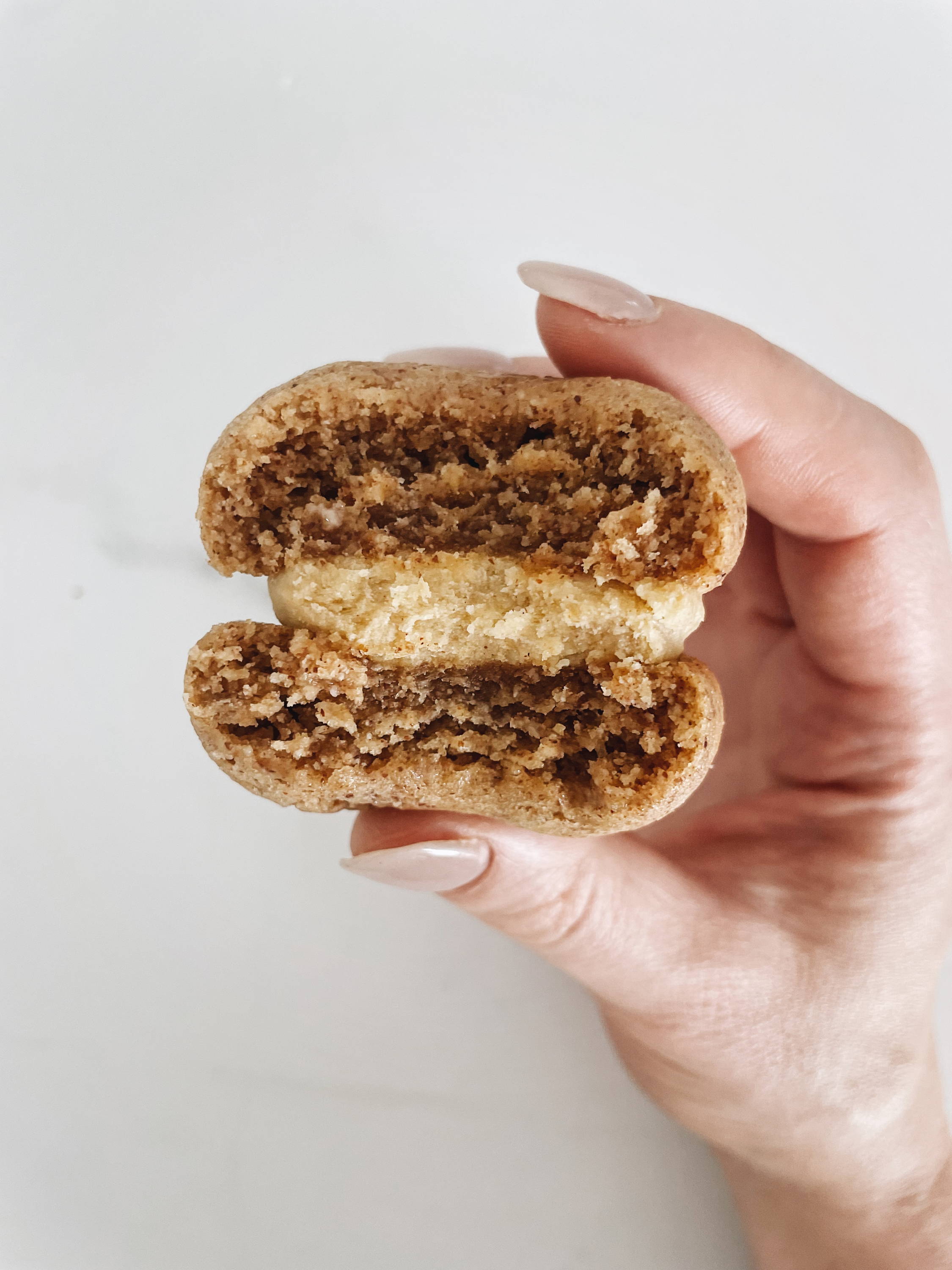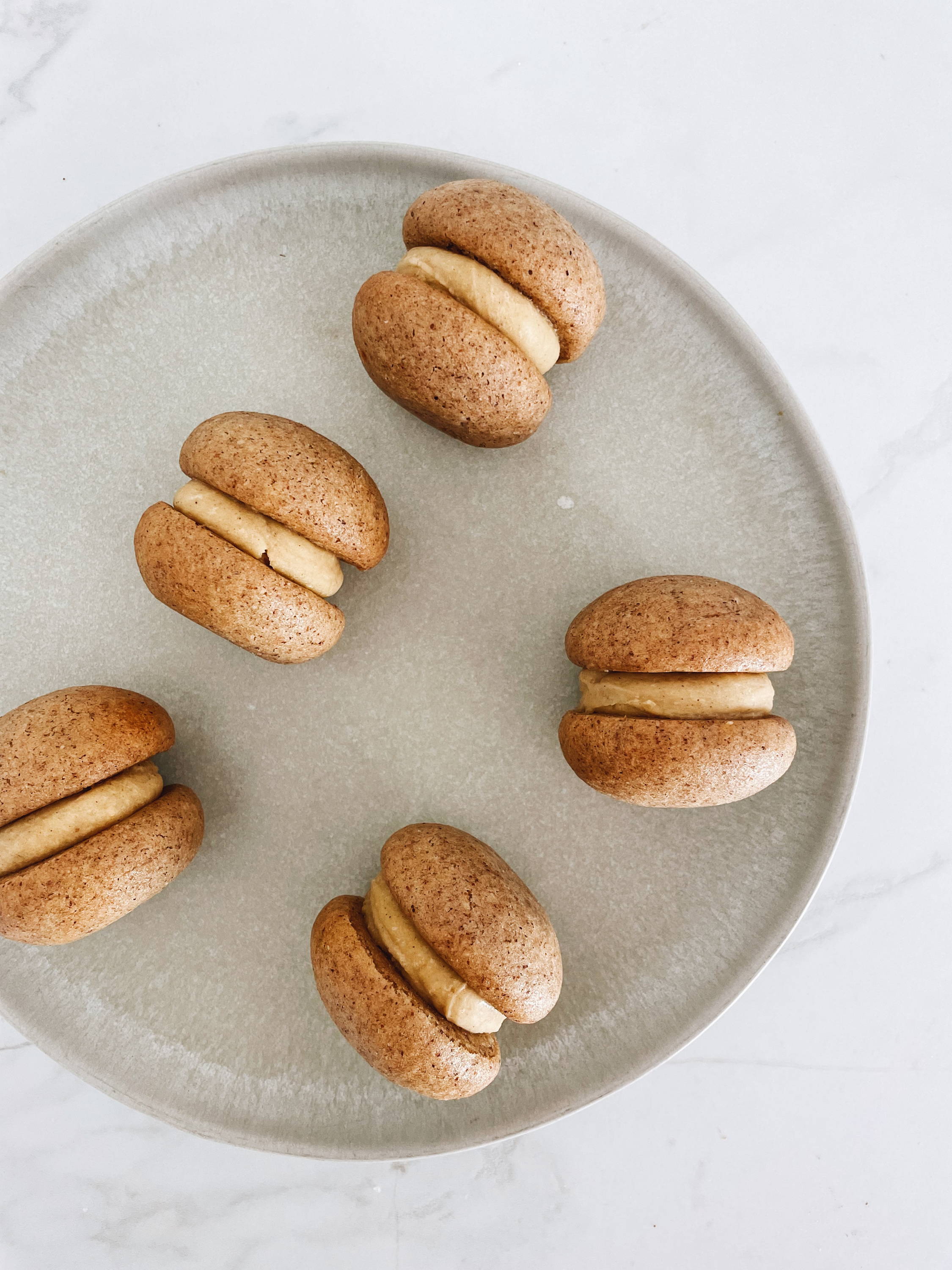 IT'S WHAT'S INSIDE THAT COUNTS
We use coconut butter in our icing instead of the highly procesed alternative - vegan butter. Coconut Butter is made from the flesh of the coconut, it's packed with the anti-bacterial, anti-microbial and anti-fungal nutrient lauric acid. This nutrient helps boost immunity and improve gut health. Coconut can also aid in restoring a healthy balance to an imbalanced microbiome.
Every spoonful of Maple Syrup offers nutrients like riboflavin, zinc, magnesium, calcium and potassium, and even boasts more minerals and antioxidants than honey!
Almond flour is a low carb nutrient rich alternative to wheat flour. It has a mild slightly sweet taste and pairs perfectly with tapioca flour to give you the texture you know and love of our ABC cookie.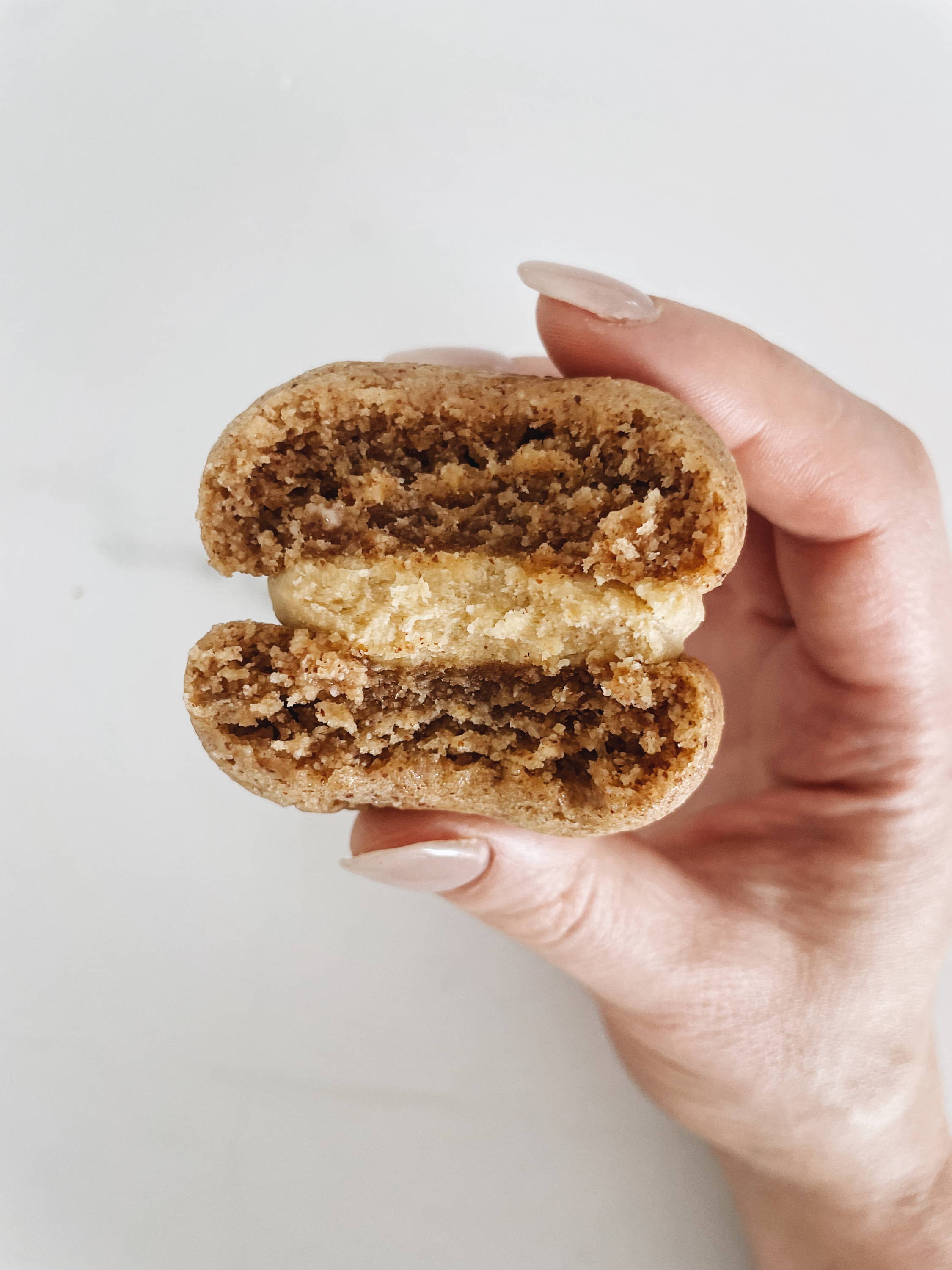 Cut off for weekly orders are on Thursday 1pm PDT

Orders are then made fresh Sundays + Mondays and sent via your selected method at checkout.

If Local Delivery is selected - deliveries are made Sunday for Los Angeles and Monday for Orange County.

Any orders made after the cut off time will go into the following week's order.