Introducing The Marble Brownie in collaboration with @NOBREAD
This bar of fudgy delicousness gives you the best of both worlds. A decadent dark chocolate chunk brownie marbled with our best selling blondie that we customized with house made white chocolate.
We finish it off with a sprinkle of sea salt to cut through the sweetness and bring out the flavor of the dark chocolate resulting in a perfect balance of salt and sweet in each bite.
All items will keep for up to 14 days in the fridge or up to 3 months in the freezer.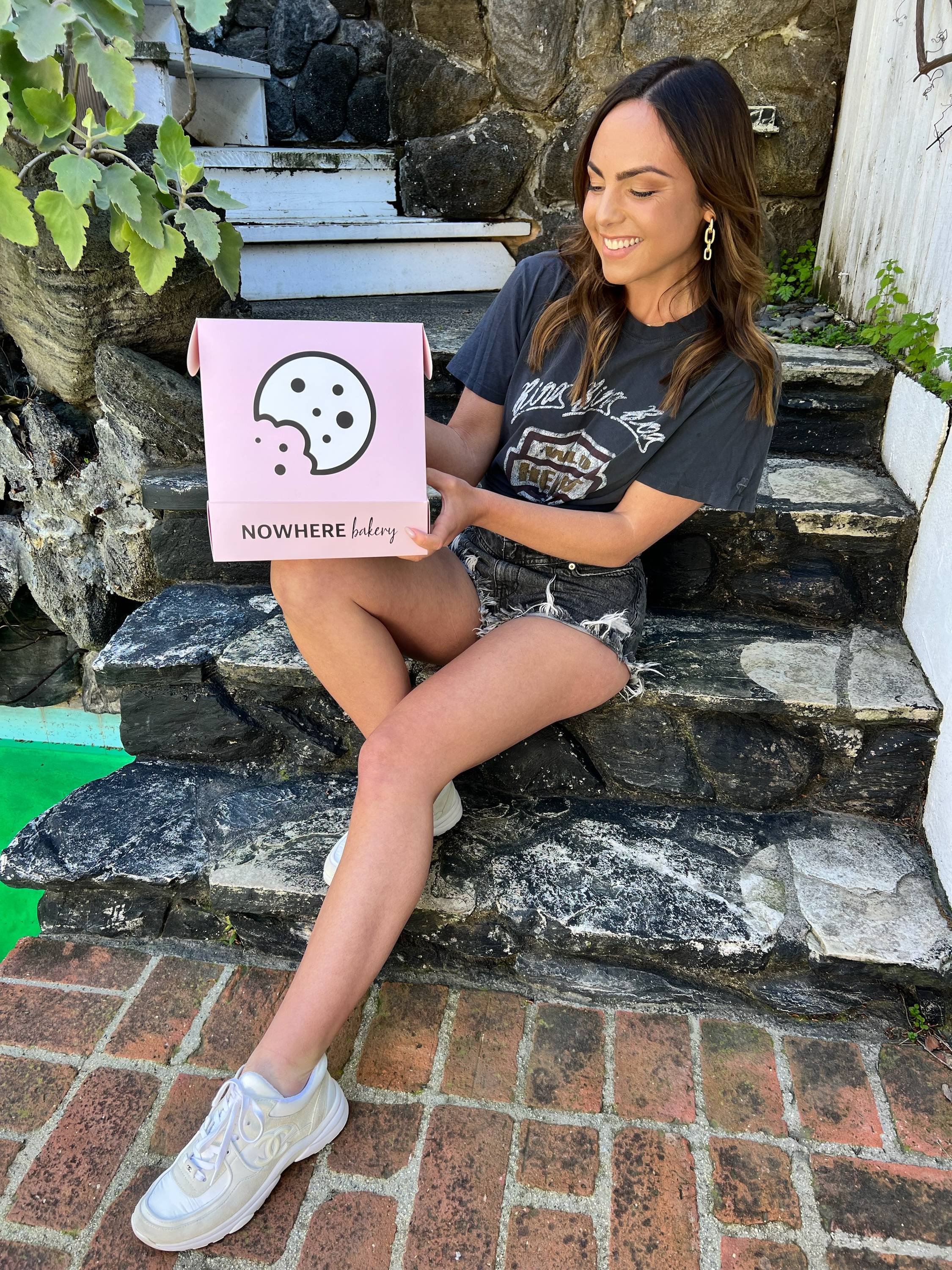 Nicole Cogan is the Founder of Nobread.com, a popular food and wellness blog, Angel Investor, and a TV Host.
NOBREAD focuses on the best gluten-free products and recipes, health & wellness tips, travel hacks, and all other components of the NOBREAD life. Nicole's motto of "just because your life has to be affected, doesn't mean your lifestyle has to be," resonates with her 200,000+ followers on Instagram.
NOBREAD has been featured in the Wall Street Journal, Buzzfeed, Tasting Table, Well + Good, and several other publications. Before her successful career in food and media, Nicole worked in Equity Sales at J.P. Morgan and graduated Magna Cum Laude from Cornell University.
Cut off for weekly orders are on Thursdays 1 pm PST or until we reach capacity. Whichever comes first.

Orders are made to order and shipped out Nationwide via 1-3 day express.

Local Pick Up is available from our facility in Costa Mesa, CA - pick ups are available every day except Sunday and Tuesday between 9:00am-3:30pm.

We recommend adding Route protection in the event of any lost, damaged or missing shipments.
Best Brownies Ever!
These @NOBREAD Marble Brownies are delicious. Even my refined sugar loving husband couldn't believe how good they tasted. I wish they would be on the regular menu!
Delicious, not too sweet-just how I like my deserts
Packed well. Ice pack was melted probably a result of sitting in our mail room but contents fresh and delicious!
WOW
I have the biggest sweet tooth and am the biggest dessert snob there is and WOW. These did not disappoint. So happy I finally found a yummy treat with quality ingredients that I can pronounce!! Will continue to ship all the way to Miami. Please make this permanent !!!!!!!
Dream Come True
I LOVE LOVE LOVE LOVE LOVE the Marble Brownie!! I think it needs to become a classic offering year round!!! The taste, texture and ingredients are all on point!