1-3 Day Shipping nationwide
THE LIFE CHANGING COOKIE SANDWICH
Introducing The Life-Changing Cookie Sandwich, made in collaboration with Nicole Modic (@kalejunkie) and her viral Life-Changing Chocolate Chip Cookie recipe.
These 'Choc Chip Cookie Sandwiches' contain 2 chocolate chip tahini cookies sandwiched between a rich vanilla coconut-based buttercream and finished with a sprinkle of Maldon sea salt.
Available for a limited time only in a 5 or 10 pack.
These babies are organic, nut, dairy, egg, refined sugar, grain, gluten, and soy-free!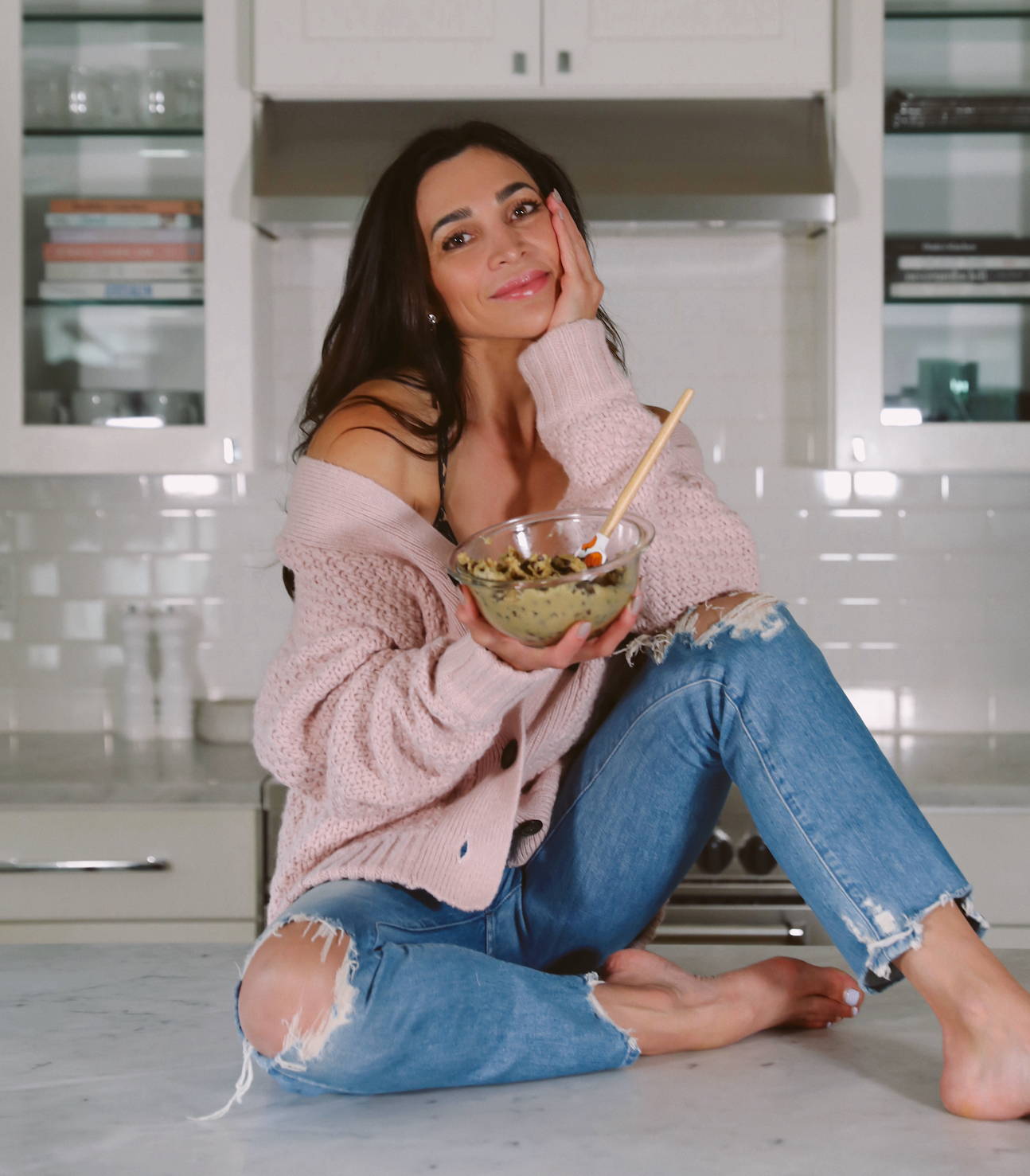 Nicole Modic, J.D. is a food blogger, recipe developer, soon-to-be cookbook author (October 2022), former lawyer, and boy mama. She is the woman and mastermind behind the food blog and instagram account KALEJUNKIE®.
Kalejunkie.com is a blog where you find the very best healthy food on the web. From sweet treats, to killer savory recipes, how-to guides, and her approach to food, there is something there for everyone!
First shipments will be sent out on 3/7 and every Monday for 1 month thereafter.

Any order over the value of $50 qualifies for $10 flat rate shipping.

If Local Delivery is selected (OC and LA), your delivery will be made either Sunday or Monday between 10am-3pm depending on your delivery zone.

Any orders made after the cut off time of Thursday 12pm PST will go into the following week's order.
Limited Edition - Life Changing Cookie Sandwich
So perfectly moist!
They were delivered promptly and perfectly frozen, they were so fresh and lasted great in my freezer! Will buy again for sure
Nope
The only "life changing" these cookies did was waste my money. I had high hopes for these and decided to treat myself since there aren't very "good for you" gluten free treats. Sadly disappointed, not good at all. My 2 year old wouldn't even eat them. The regular chocolate chip cookies are way better.
Amazing!
Best chocolate chip cookies! So soft and chewy
Life Changing Cookie
These cookies were SO good I placed a second order once I received an email that ordering cutoff was extended. My only complaint is that my cookies were melted. I took one out immediately after they were delivered and the one fell apart because it was hot. The cooling pack was not cool, actually warm to the touch. I placed the remaining cookies in the fridge and enjoyed them. They were so good I was happy to have the opportunity to place another order. Hopefully this order doesn't end up melted.