1-3 DAY Shipping for ALL Orders IN THE USA
These Ginger Molasses Cookies are just screaming cosy winter vibes. Dunk it in your hot cocoa, throw on a Christmas movie and call it a day.
Paleo, Gluten Free, Vegan and No Refined Sugar
Store all cookies in the refrigerator on receipt. They are made fresh on Sundays and Mondays. They will keep for 12-14 days, covered in the fridge. All cookies can be frozen where they will last up to 3 months.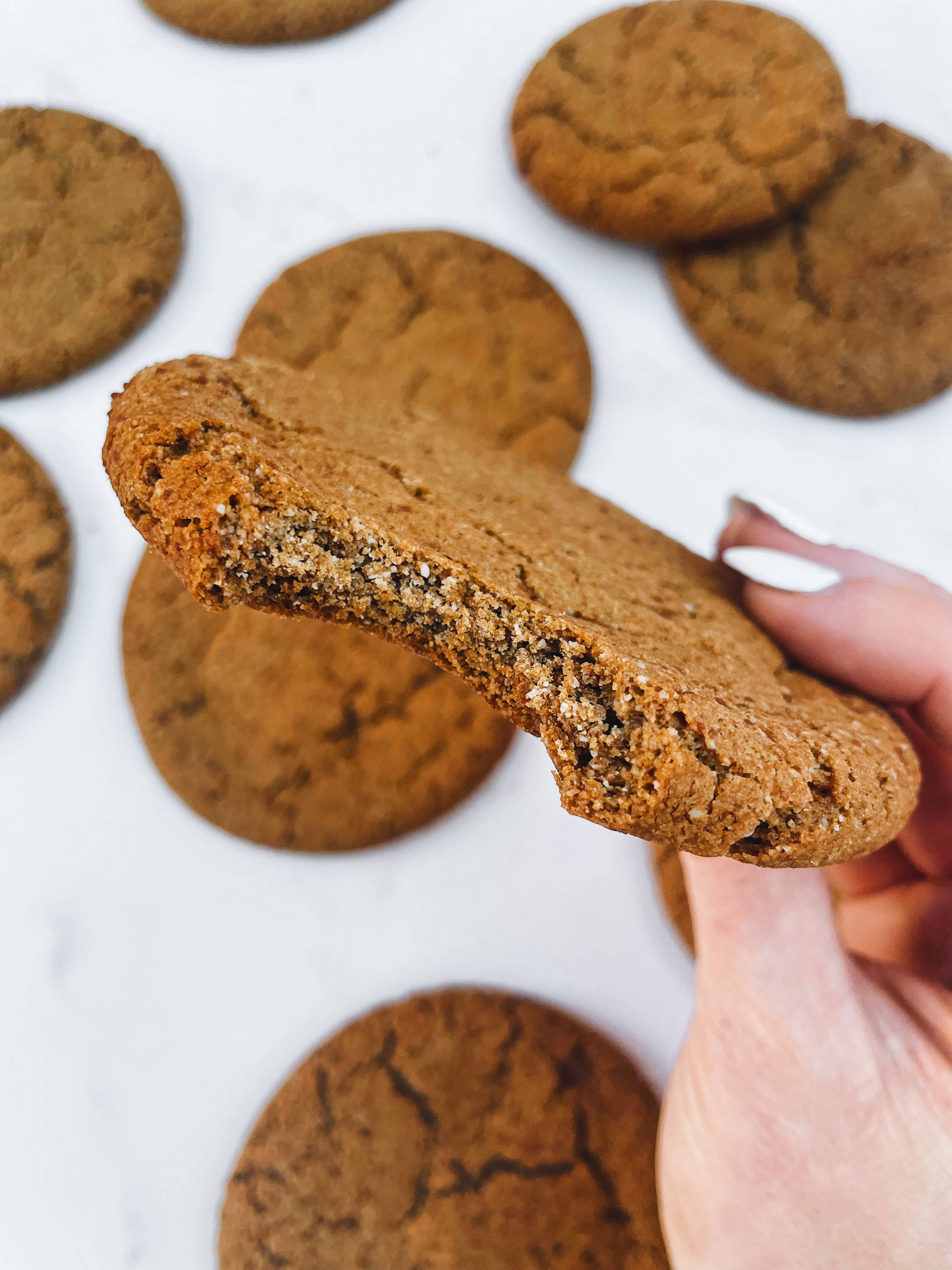 There is no related products to display.