Everything you love about chocolate chip cookie dough made into an easy to eat bar. Soft and fudgy cookie dough base, topped with a layer of dark chocolate

Available in either a 5 pack or a 12 pack. Store all items in the refrigerator on receipt. These also freeze really well and will give you more of a firmer bite when eaten straight from the freezer.
They will keep for 2-3 weeks, covered in the fridge. All bars can be frozen where they will last up to 3 months
IT'S WHAT'S INSIDE THAT COUNTS

A healthier alternative to Peanut Butter - Almond butter contains vitamin E, magnesium, copper, vitamin B2 (riboflavin), and phosphorous. It is also a great source of monounsaturated fat, protein, and fiber which are essential for heart health.

Every spoonful of Maple Syrup offers nutrients like riboflavin, zinc, magnesium, calcium and potassium, and even boasts more minerals and antioxidants than honey!

Organic virgin coconut oil is packed with the anti-bacterial, anti-microbial and anti-fungal nutrient lauric acid. This nutrient helps boost immunity and improve gut health. Coconut oil can also aid in restoring a healthy balance to an imbalance in the gut microbiome.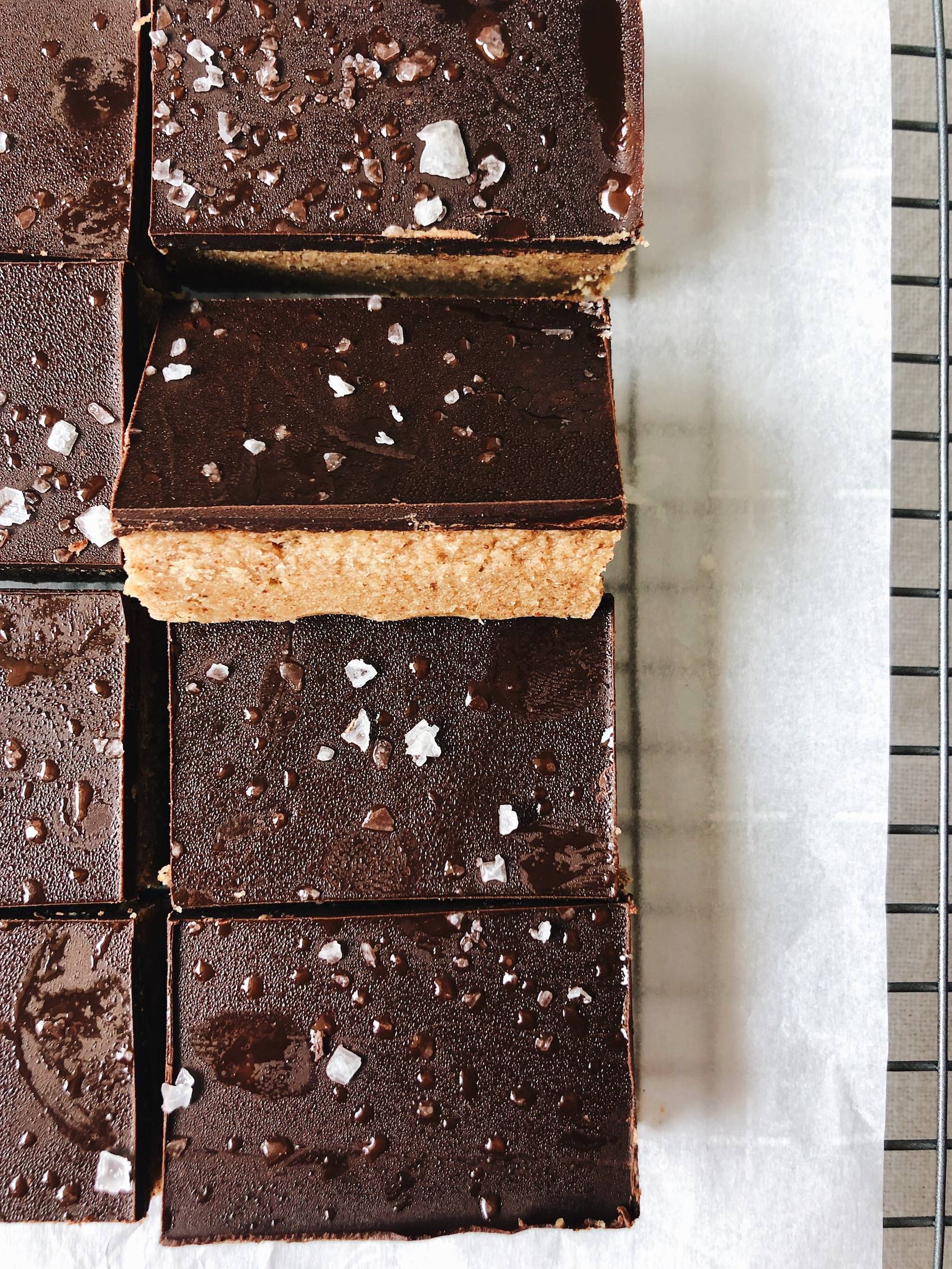 Cut off for weekly orders are on Thursdays 1 pm PST

Orders are then made fresh Sundays + Mondays

If Local Delivery is selected - deliveries are made Sunday for Los Angeles and Monday for Orange County.

Any orders made after the cut off time will go into the following week's order.
Amazing!
Texture and taste 100%!! Love these bars so much and they store well in the freezer!
Chocolate cookie dough bars
Amazing!
The hype is real! The cookie dough bars taste amazing, and I love the clean, healthy ingredients. This is a must order!
Heaven
An incredible treat for people who care about the ingredients in their food. So delicious.