This Almond Butter Caramel Cookie is one of our top sellers! Maple caramel sandwiched between 2 soft and chewy cookies, no better combo.
Store all cookies in the refrigerator on receipt. They are made fresh on Sunday for California and Monday for National orders. They will keep for 12-14 days, covered in the fridge. All items can be frozen where they will last up to 3 weeks. Simply let defrost on the counter for a few hours before consuming.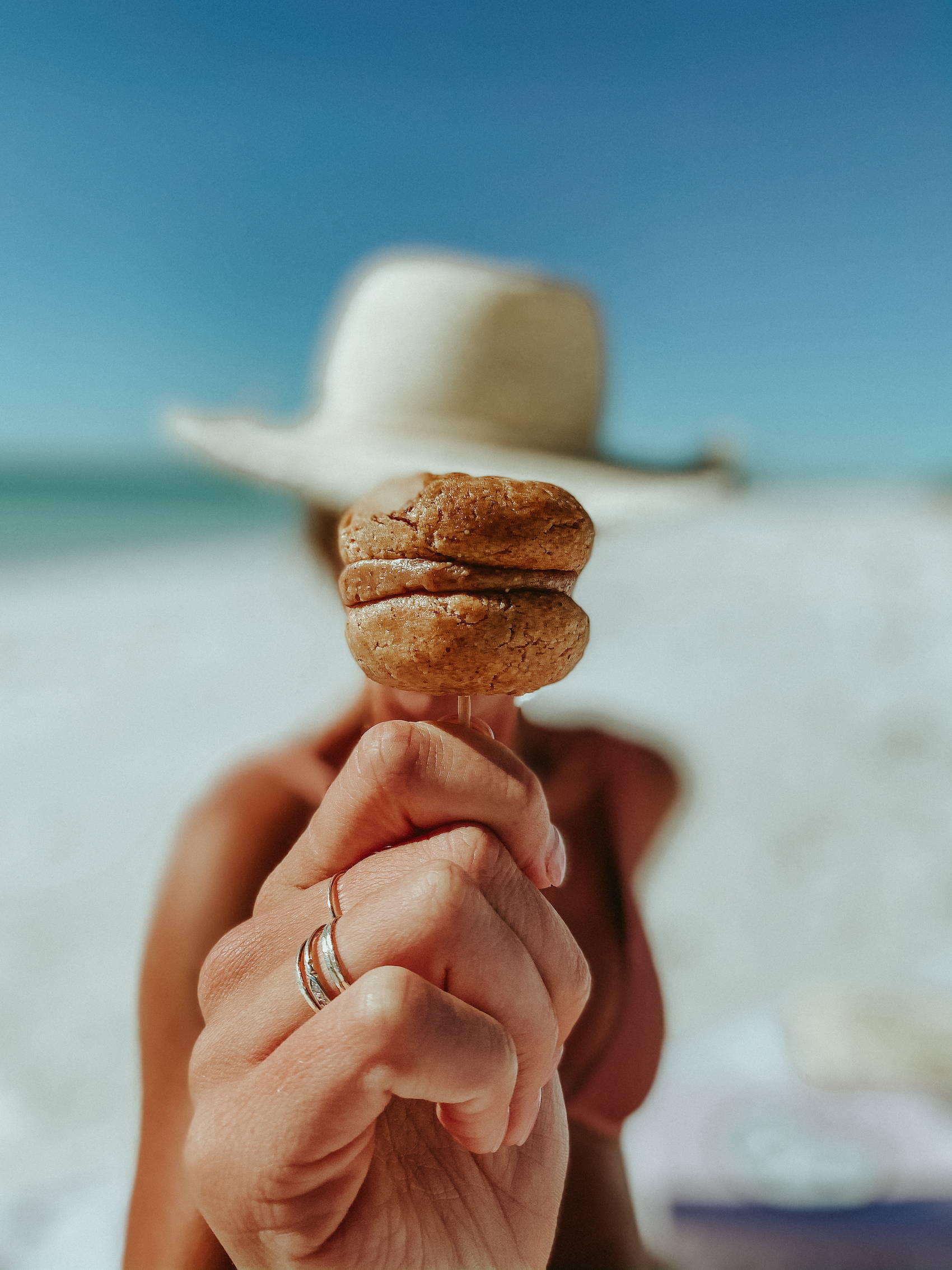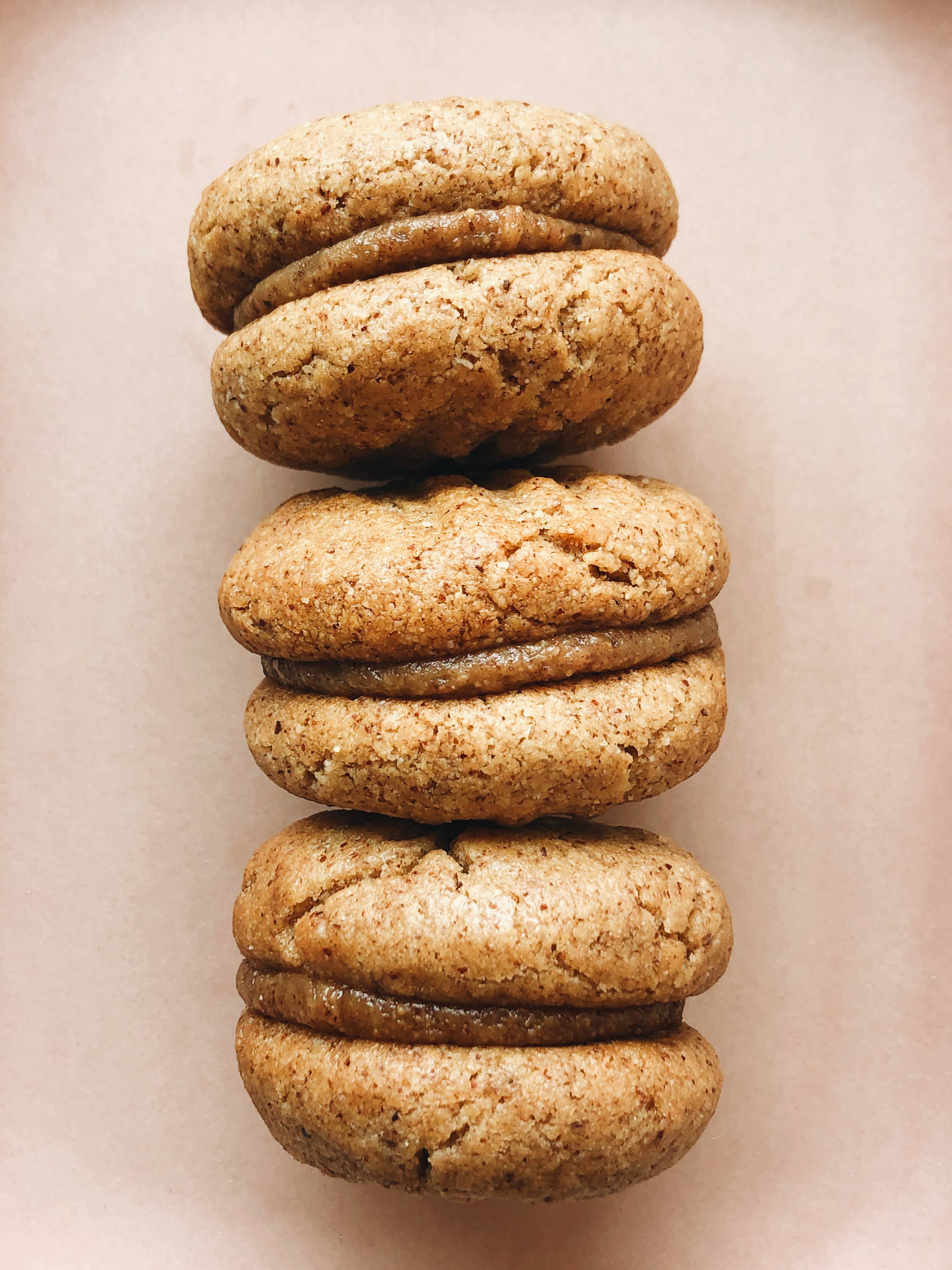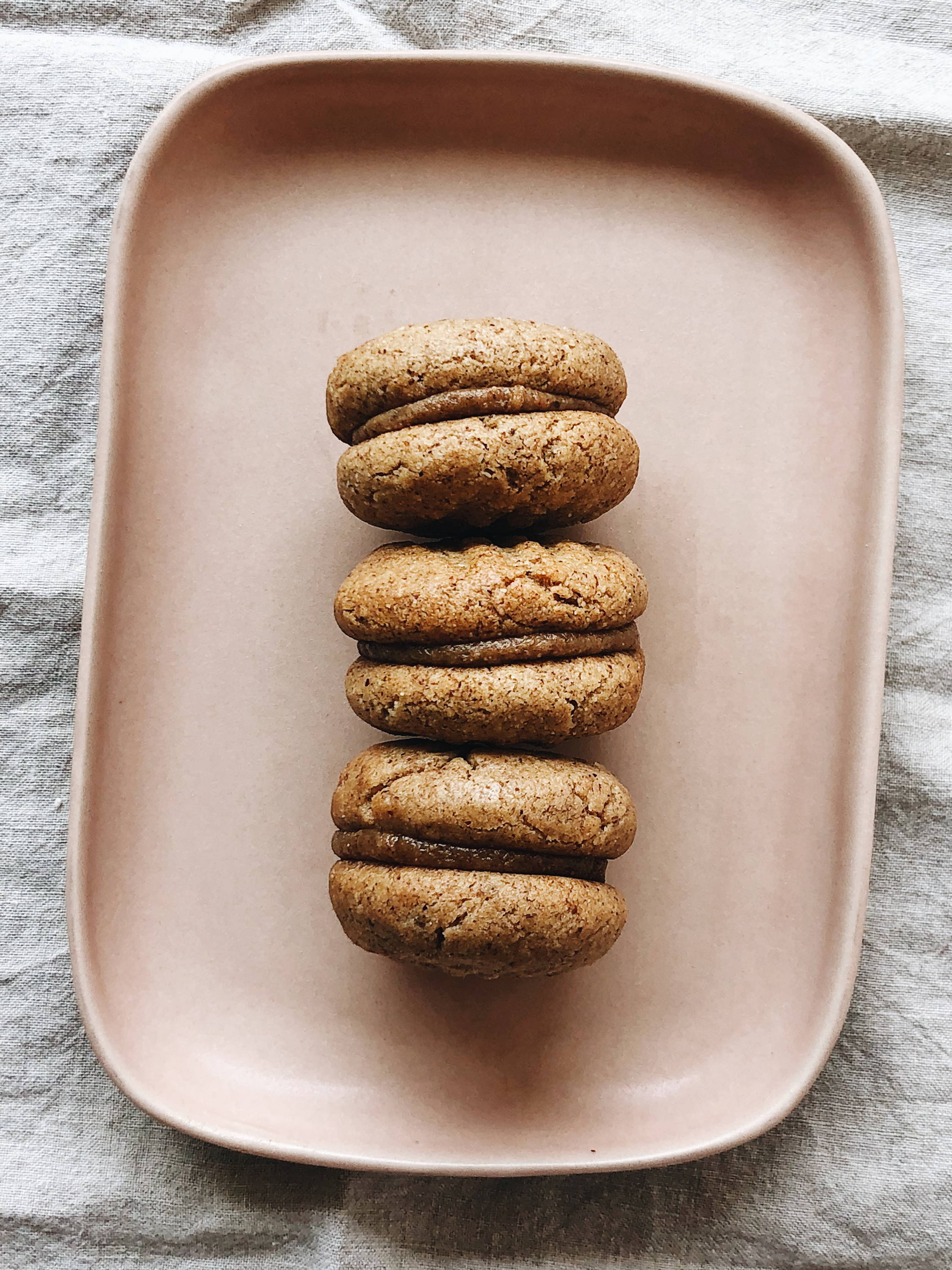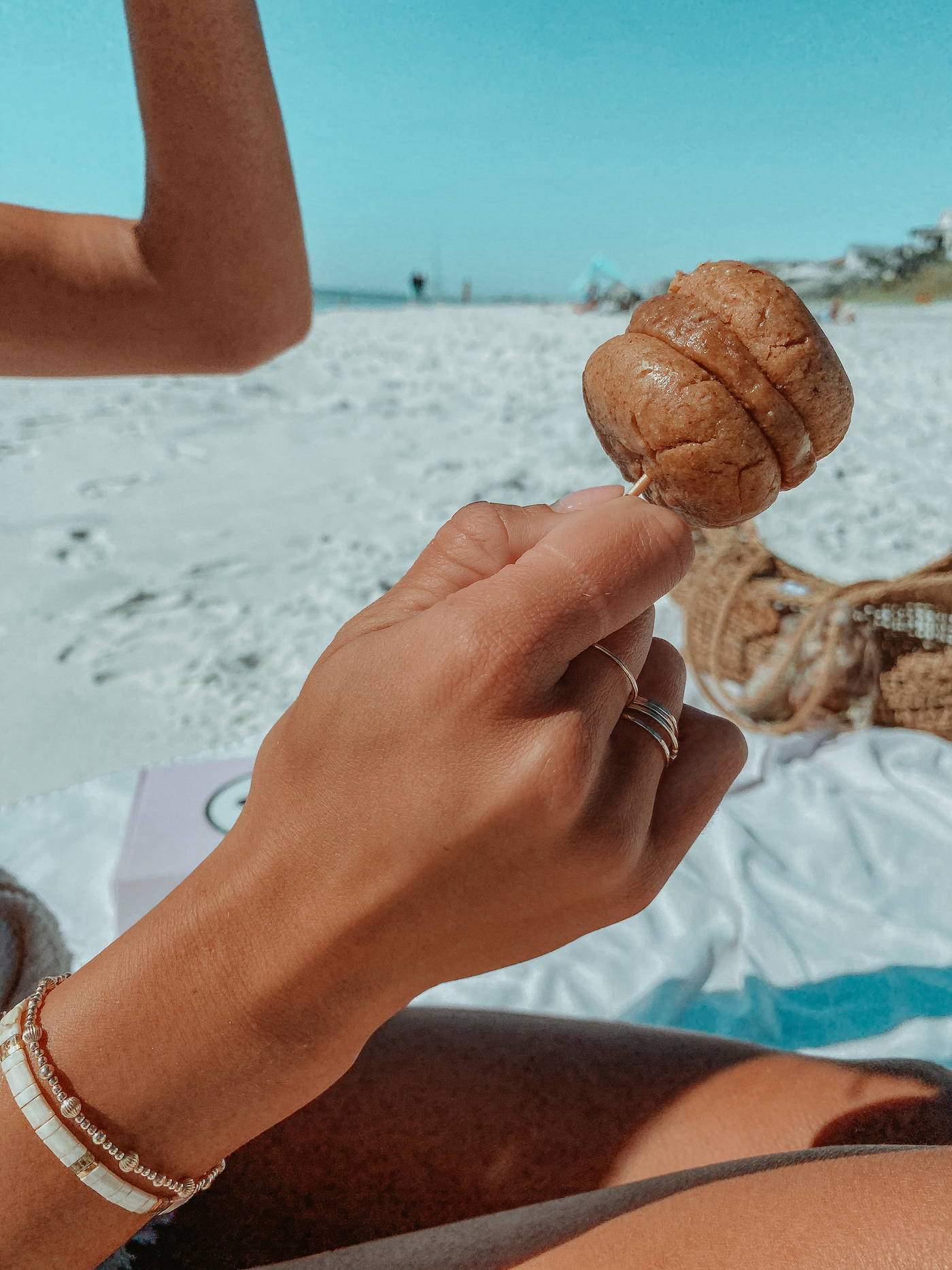 IT'S WHAT'S INSIDE THAT COUNTS
A healthier alternative to Peanut Butter - Almond butter contains vitamin E, magnesium, copper, vitamin B2 (riboflavin), and phosphorous. It is also a great source of monounsaturated fat, protein, and fiber which are essential for heart health.
Every spoonful of Maple Syrup offers nutrients like riboflavin, zinc, magnesium, calcium and potassium, and even boasts more minerals and antioxidants than honey!
Almond flour is a low carb nutrient rich alternative to wheat flour. It has a mild slightly sweet taste and pairs perfectly with tapioca flour to give you the texture you know and love of our ABC cookie.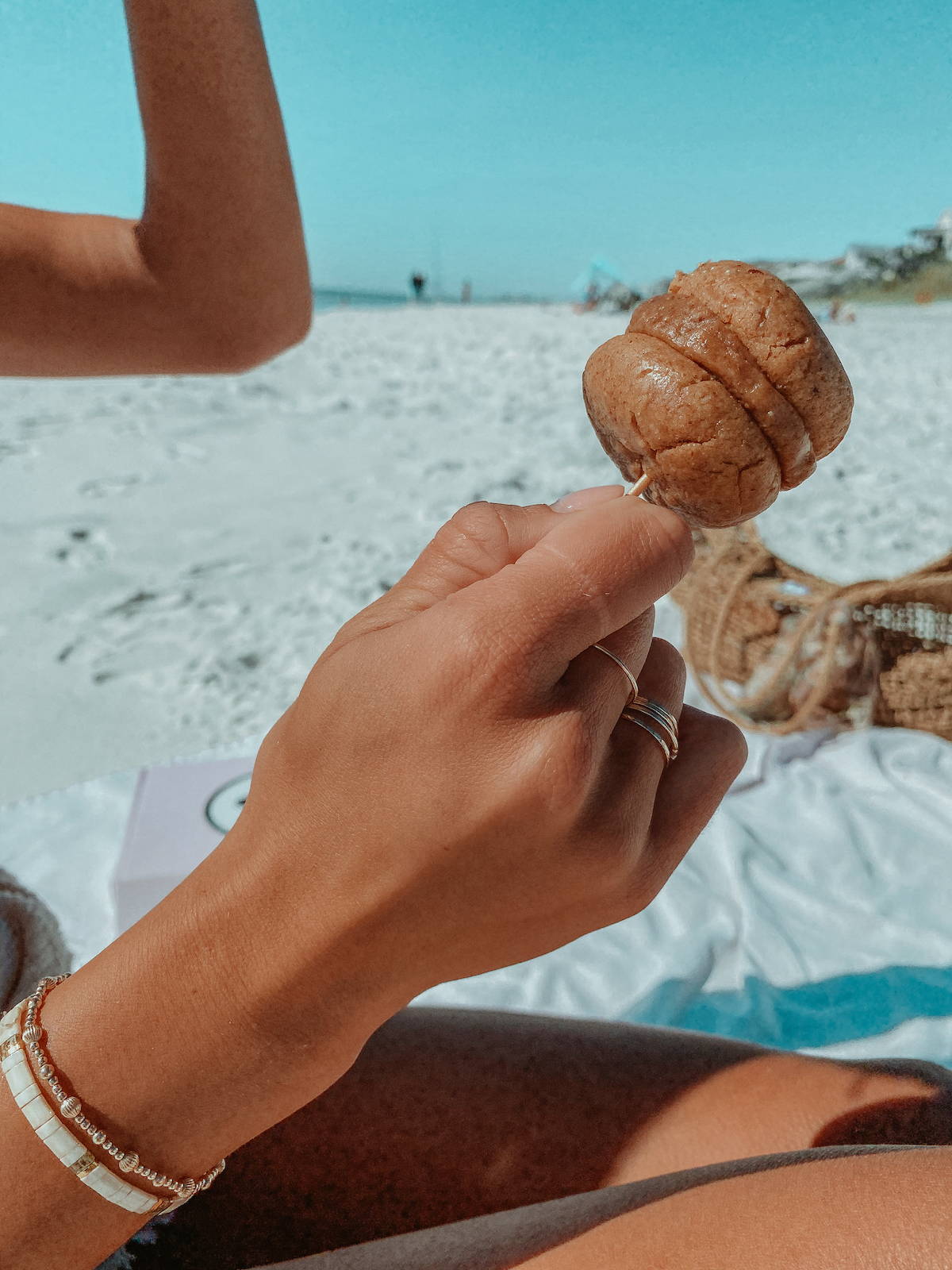 Cut off for weekly orders are on Thursday 1pm PST

Orders are then made fresh Sundays + Mondays and sent via your selected method at checkout.

If Local Delivery is selected - deliveries are made Sunday for Los Angeles and Monday for Orange County.

Any orders made after the cut off time will go into the following week's order.
Such a good treat!
I'm such a big fan of these! Such a good treat that's healthy!
Delicious and husband/kid approved!!
The most amazing cookies-perfect texture and just sweet enough. And-my sons and husband love them too!!! Will definitely be RE-ordering!!
Best midday treat
Obsessed! Perfect little sweet snack :)
The MOST delicious treats
Absolutely obsessed with Almond Butter Caramel Cookie. The texture, flavor, and bite are just divine. Wish we could have a weekly subscription to these scrumptious cookies.