This Almond Butter Caramel Cookie is one of our top sellers! Maple caramel sandwiched between 2 soft and chewy cookies, no better combo.
Store all cookies in the refrigerator on receipt. They will keep for 12-14 days, covered in the fridge. All items can be frozen where they will last up to 3 months. Simply let defrost on the counter for a few hours before consuming.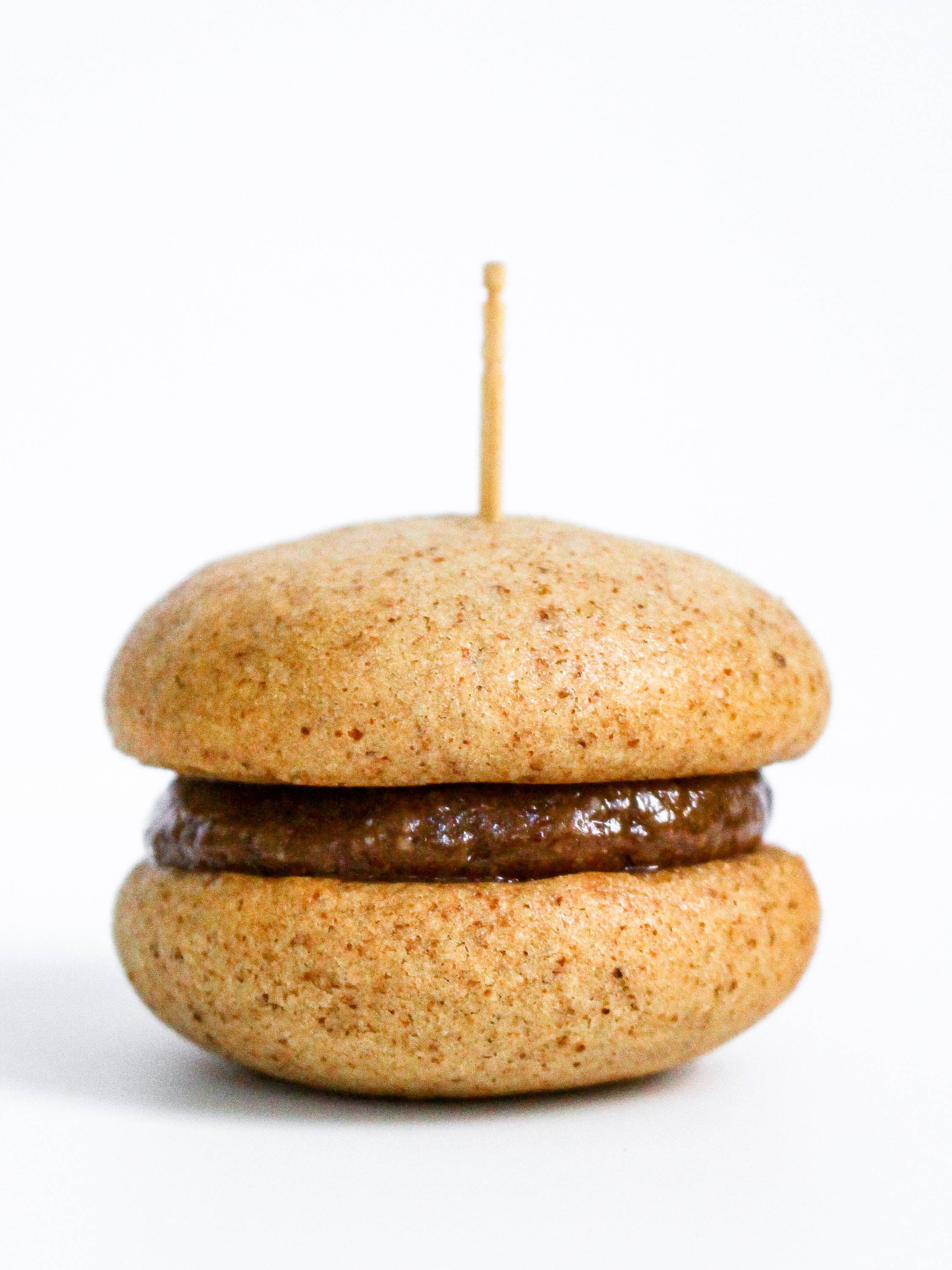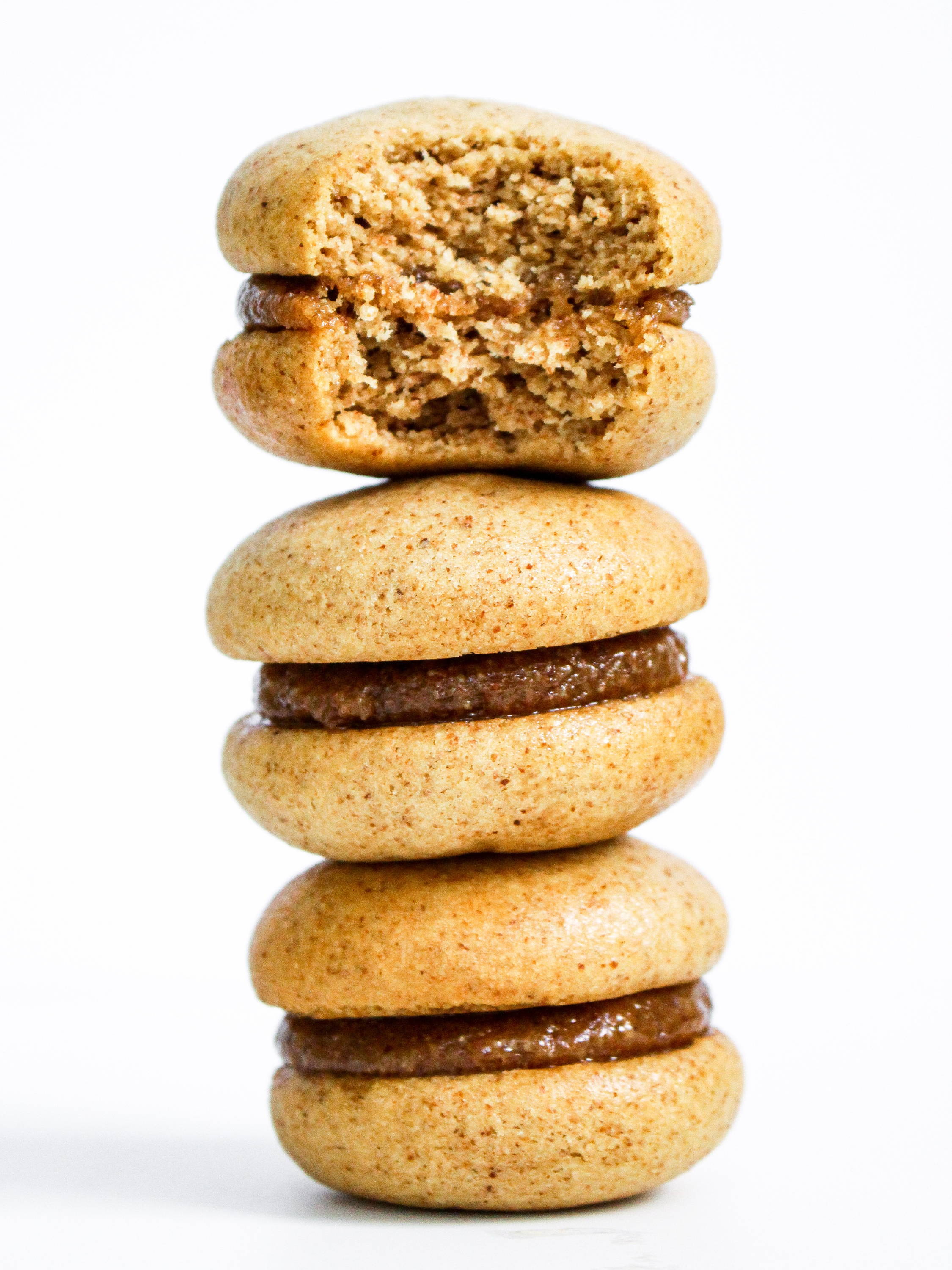 IT'S WHAT'S INSIDE THAT COUNTS
A healthier alternative to Peanut Butter - Almond butter contains vitamin E, magnesium, copper, vitamin B2 (riboflavin), and phosphorous. It is also a great source of monounsaturated fat, protein, and fiber which are essential for heart health.
Every spoonful of Maple Syrup offers nutrients like riboflavin, zinc, magnesium, calcium and potassium, and even boasts more minerals and antioxidants than honey!
Almond flour is a low carb nutrient rich alternative to wheat flour. It has a mild slightly sweet taste and pairs perfectly with tapioca flour to give you the texture you know and love of our ABC cookie.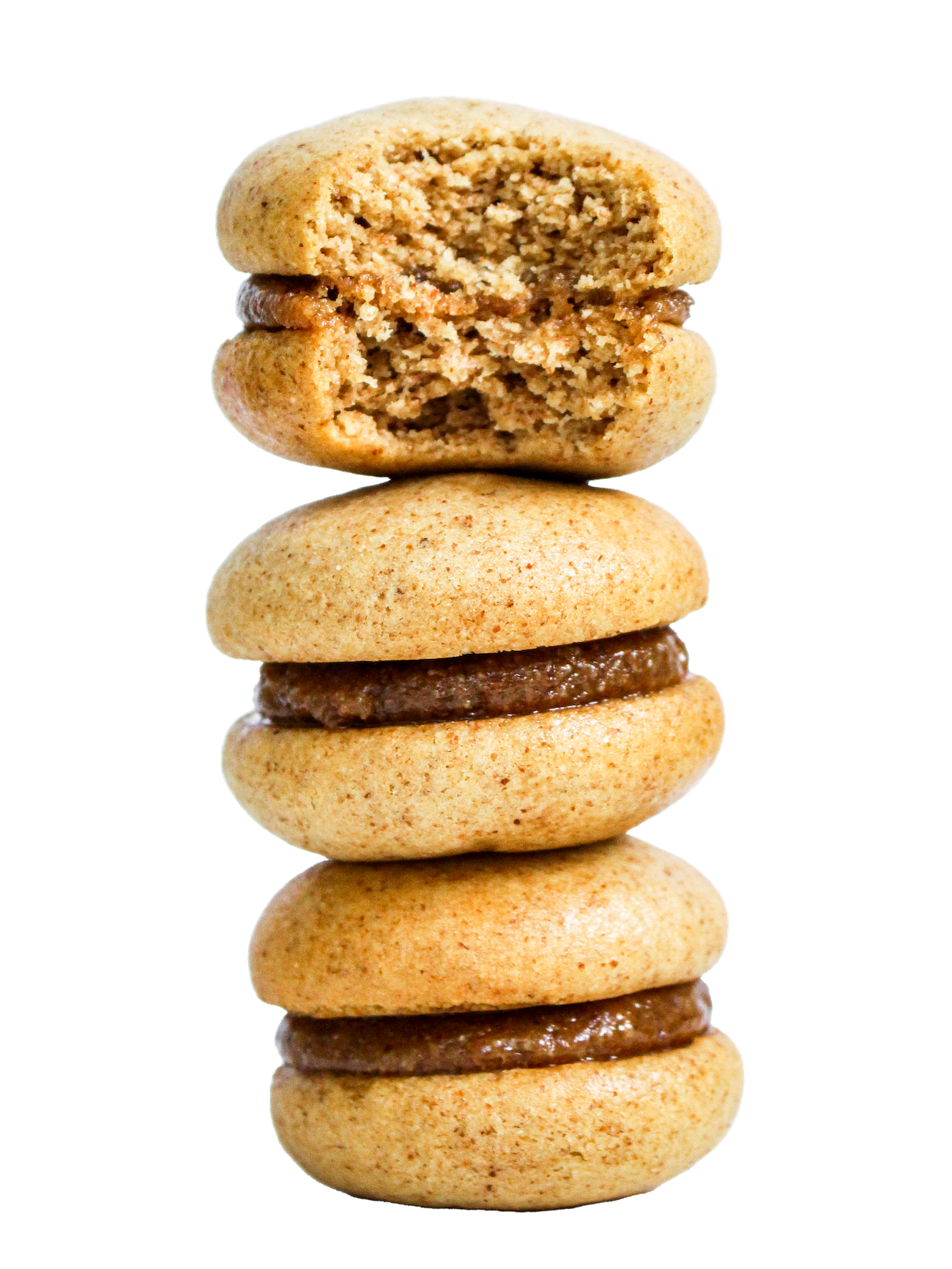 Cut off for weekly orders are on Thursday 1pm PST or until we reach capacity. Whichever comes first.

Orders are then made fresh Sundays + Mondays and sent via your selected method at checkout.

If Local Pick Up is selected - pick ups are available on Mondays and Wednesdays between 8:30am-2:30pm.

Any orders made after the cut off time will go into the following week's order.
The Best Cookie
Delicious and nutritious. I can't get enough!
Delicious
It has a delectable, almost chewy French macaron texture.
Delicious
I really love these ABC cookies because they are soft and delicious. They are also chewy, which I like. I know some people prefer crispy/crunchy cookies, but I'm personally a fan of soft and chewier cookies so they are perfect for me!
Best little piece of heaven!!
The best!! I swear I can't get enough. I have IBD and these sweets are delicious and don't upset my tummy :)
Placing second order immediately
It's a compete rarity to find dessert so delicious and so health-conscious at the same time!